International Women's Day (sometimes referred to as International Working Women's Day) is an important holiday in France and around the world. It's a holiday dedicated to promoting women's rights, fighting for gender equality, and celebrating the achievements of women.
In this article, you'll learn about the history of International Women's Day, France's unique celebrations for it, and more fun facts. Let's get started!
1. What is International Women's Day?
The main focus of International Women's Day varies from country to country, but there are usually three common threads:
Women's right to vote (droit de vote)
Women's right to work (droit de travail)
The promotion of equality (égalité) between genders
It's also a day to celebrate and honor the many achievements of women over the years!
History of International Women's Day
International Women's Day started in 1909, when the Socialist Party of America put together the first observance in New York City. The idea soon spread to Europe—and eventually, to many other countries around the world—through Luise Zietz, Clara Zetkin, and Käte Duncker. In 1911, Europe had its very first International Women's Day events and celebrations.
For the first few years that International Women's Day was observed, it largely held onto its socialist roots. Women often marched and demonstrated to promote "feminism" (féminisme) and "women's rights" (droits des femmes), and the holiday quickly caught on in more socialist or communist countries like China.
2. When is International Women's Day?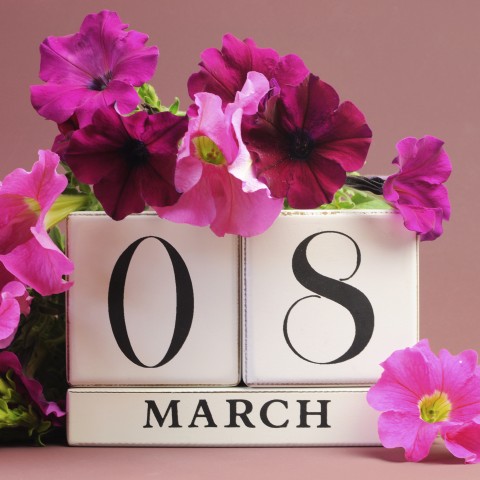 Each year, International Women's Day is on March 8.
3. How to Celebrate International Women's Day in France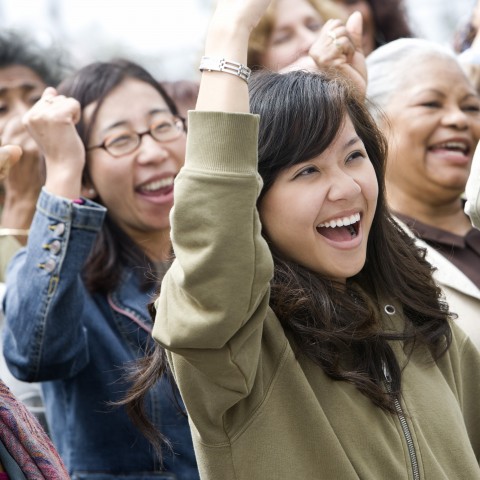 Celebrations and events for International Women's Day vary, with some countries preferring to keep the theme of women's rights and feminism, and others giving it a more commercialized spin.
International Women's Day in France is a major celebration, and people throughout the country observe this holiday. Currently, one of the biggest issues being demonstrated against in France is the wage gap that women experience in the workplace.
In addition to demonstrations, women often receive gifts or special deals for International Women's Day. These include things like bouquets of flowers, chocolate, and beauty-related products.
4. The Tour de France
A notable demonstration of women's fight for equality in France is the Tour de France. In particular, there's a group of women who have been riding the entire Tour de France by the name Donnons des Elles au Vélo Jour -1, which means "Let the girls ride the day before."
You can read more about this on The Telegraph.
5. Must-Know Vocabulary for International Women's Day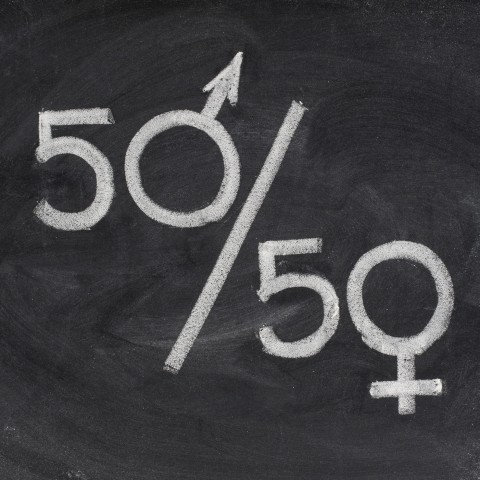 Ready to review some of the French vocabulary words from this article? Here's a list of the essential words and phrases for International Women's Day!
Manifestation — "Demonstration"
Travail — "Work"
Planète — "Planet"
Victoire — "Victory"
Pays — "Country"
Continent — "Continent"
Fin — "End"
Féminisme — "Feminism"
Lutte — "Fight"
Américain — "American"
Européen — "European"
Droit de vote — "Right to vote"
Droit de travail — "Right to work"
Discrimination — "Discrimination"
Droits des femmes — "Women's rights"
International — "International"
Revendiquer — "Claim"
Égalité — "Equality"
To hear the pronunciation of each word, and to read them alongside relevant images, be sure to check out our French International Women's Day vocabulary list!
Final Thoughts
We hope you enjoyed learning about International Women's Day in France with us! Do you celebrate this holiday in your country? If so, how?
If you're interested in learning more about France's unique culture and holidays, check out the following pages on FrenchPod101.com:
Whatever your reasons for developing an interest in French culture or the language, know that FrenchPod101.com is the best way to expand your knowledge and improve your skills. With tons of fun and effective lessons for learners at every level, there's something for everyone!
Create your free lifetime account today, and start learning with us.
Happy International Women's Day from the FrenchPod101 family!