Did you get the chance to read our previous articles on 100 Nouns and 100 Adjectives? In that case, I guess you saw this one coming! To complete your French arsenal, I present you with the most common and useful French verbs. 
They'll greatly expand your capacity to build interesting phrases, as well as enhance your reading and listening skills. More importantly, they'll get you through most of your daily interactions and you're not likely to be caught off-guard once you've mastered them.
In this article, we'll cover everything from French verb conjugation—including -er and -ir verbs—reflexive verbs, and of course, a list of the top 100 verbs for you to add to your vocabulary.
Table of Contents
1. Mastering French Verbs
1- French Tenses are Scary
If you know a bit about French verb conjugation, you know it can be intimidating, with many groups, tenses, and exceptions. However, once you start understanding the logic underneath, you'll soon brush this first impression off.
Of course, coming from the English language, even the Présent tense can seem a bit overwhelming, with distinct endings for each pronoun:
Je pense
Tu penses
Il / Elle pense
Nous pensons
Vous pensez
Ils pensent
This is not an article about tenses, and we'll stick to the Présent for most of the examples, with occasional notes on the Passé composé (one of the three most common tenses in spoken French, alongside Present and Near Future).
And for all your conjugation needs, I suggest that you bookmark this website (or any similar online resource): https://la-conjugaison.nouvelobs.com/. Also keep in mind that FrenchPod101 will soon have another article dedicated to French verb conjugation rules! 
2- The Curse of Irregular Verbs
One important thing to keep in mind is that, like in most languages, the most prominent verbs are also the most irregular ones. People have been using these verbs so much over the centuries that they had plenty of opportunities to evolve, mutate, and twist in mysterious ways, to the point where some of their conjugated forms differ wildly from the infinitive. 
You shouldn't be put off by the first verbs you'll learn, such as être ("to be") or aller ("to go"). Just like in English, these verbs are highly irregular. But I still recommend that you learn them first, as they're also some of the absolute most useful French verbs you'll encounter.
3- The Bliss of Regular Verbs
In the meantime, many other verbs will show similarities, and from them, you'll get a grasp of how regular verbs work. 
Understanding regular French verbs early on will allow you to navigate through this list with much more ease, so here's everything there is to know about conjugating French verbs:
Penser ("to think") ← This is the infinitive form
Pens ← This is the "stem"
| | | | | | |
| --- | --- | --- | --- | --- | --- |
| 1st sg (I) | 2nd sg (you) | 3rd sg (she) | 1st pl (we) | 2nd pl (you) | 3rd pl (they) |
| Stem + e | Stem + es | Stem + e | Stem + ons | Stem + ez | Stem + ent |
| Je pense | Tu penses | Elle pense | Nous pensons | Vous pensez | Ils pensent |
4- Should You Care About Verb Groups?
Short answer: No.
Oh well, let me elaborate a little. It's very common when learning French verbs to start with a lesson on verb groups. There are three groups based on verb endings:
French ER verbs
French IR verbs
French RE verbs
Each of these groups follows a given set of rules that you can use as guidelines to conjugate virtually any French verb. Pretty cool, right? Except it doesn't work.
The first group is somewhat regular…let's say for the most part. Then, the other two groups are such a giant mess of irregularities that it doesn't make sense to try and rely on groups at all. You'll see that many of the IR and RE verbs from this very list don't abide by any fixed set of rules. For that reason, I won't talk about it any further.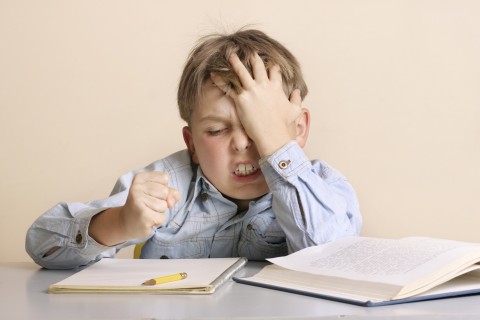 5- How to Effectively Learn French Verbs
Understanding French verbs in their entirety may seem like an impossible task, and you're probably wondering how to memorize French verbs easily and effectively. 
To quickly pick up on French verbs and conjugation, I recommend jumping right into it! Don't clutter your memory with countless rules and conjugation tables. Instead, read the examples from this article's verbs list and try to figure out for yourself the inner workings of their conjugation. Here are some questions to get you started:
How does the infinitive end?
How does it end now that it's conjugated with this pronoun?
Is it working like similar verbs I've seen before or could it be irregular?
The more you figure out by yourself, the more confident you'll become with verbs and the quicker you'll be able to handle them without overthinking it and dwelling on textbook rules. Only then can you consider reviewing what you've learned with some more academic material and get a better idea of the big picture.
Now, let's review our French verbs list for beginners! 
2. The 100 Most Useful French Verbs
These are French verbs used in daily life that you'll hear over and over again in France. What are you waiting for? Get cracking!
1
être
"to be"
Je suis Français.
"I am French."
2
avoir
"to have"
Tu as une maison à Paris.
"You have a house in Paris."
Être and avoir are auxiliary verbs, which makes them the two most important French verbs. We use them to form compound conjugations in tenses such as passé composé and past subjunctive.
Here's an example of passé composé with the verb manger ("to eat"):
Présent: Je mange ("I eat")
Passé composé: J'ai mangé ("I have eaten")
Here's another example with the verb tomber ("to fall"):
Présent: Je tombe ("I fall")
Passé composé: Je suis tombé ("I have fallen")
/! When should I use the French auxiliary verbs être or avoir?

We use avoir in most situations, except for these two cases:

1) We use être for all pronominal verbs (those starting with se)

For example: se lever ("to stand up")

Présent: Je me lève ("I stand up")
Passé composé: Je me suis levé ("I have stood up")
2) We also use être for a few other verbs, most of them reflecting a change of direction, state, or movement.

Some examples: monter, rester, retourner, descendre, passer, venir, aller, entrer, sortir, arriver, partir, tomber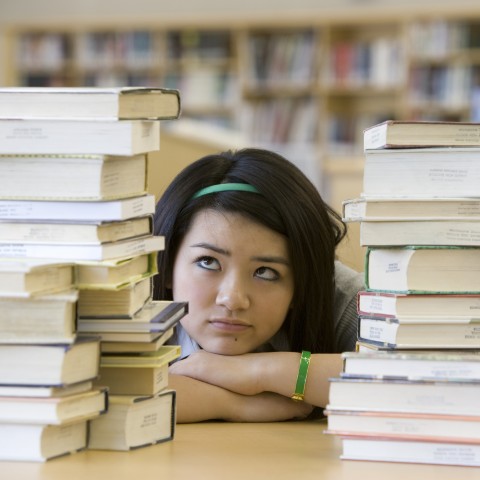 Now that our auxiliaries are under control, let's get back to our list!
3
aller
"to go"
Vous allez à l'école le lundi.
"You go to school on Mondays."
Aller is used to form one of the most important tenses of spoken French: Near Future.

Tu vas voir ! ("You will see!")
Ils vont s'amuser. ("They will have fun.")
4
vouloir
"to want," "to wish"
Vous voulez du café ?
"Do you want some coffee?"
5
pouvoir
"can," "to be able"
Il peut venir ce soir.
"He can come tonight."
6
devoir
"must," "to have to," "to owe"
Nous devons y aller.
"We need to go."
Devoir is also a noun, meaning "duty."
7
falloir
"to have to"
Il faut le voir pour le croire.
"You have to see it to believe it."
8
faire
"to do," "to make"
Ils font la paix.
"They are making peace."
9
dire
"to tell," "to say"
Tu dis ce que tu penses.
"You say what you think."
10
parler
"to speak"
Nous parlons souvent.
"We speak often."
11
aimer
"to like," "to love"
J'aime le fromage.
"I love cheese."
It's interesting to notice that "to like" and "to love" translate into the same French verb.

So, when I say: J'aime ma femme ("I love my wife") and J'aime le fromage ("I love cheese"), it conveys a similar intensity.

Not so romantic now, are we?
12
mettre
"to put," "to place"
Je mets le rôti au four.
"I put the roast in the oven."
13
remettre
"to put back"
Tu remets ton chapeau.
"You're putting your hat back."
14
p

oser
"to put down," "to ask"
Il pose son sac dans la chambre.
"He's putting his bag in the bedroom."

Elle pose trop de questions.
"She's asking too many questions."
15
prendre
"to take," "to catch," "to capture"
Il prend le bus tous les jours.
"He takes the bus everyday."
16
donner
"to give"
Nous donnerons bientôt notre réponse.
"We will give our answer shortly."
17
savoir
"to know"
Je ne sais pas.
"I don't know."
18
voir
"to see"
Les chats voient dans le noir.
"Cats can see in the dark."
19
entendre
"to hear"
Ils ont entendu un bruit.
"They have heard a noise."
20
demander
"to ask," "to request"
Tu as demandé l'addition ?
"Did you ask for the check?"
21
répondre
"to answer," "to reply"
Il répond à un email.
"He's answering an email."
22
chercher
"to look for"
Nous cherchons un appartement.
"We are looking for a flat."
23
trouver
"to find," "to discover"
Il trouve toujours une solution.
"He always finds a solution."
24
retrouver
"to regain," "to meet up"
On se retrouve devant la gare.
"We're meeting in front of the train station."
25
rendre
"to return," "to give back," "to make"
Tu vas rendre cet argent.
"You will give this money back."
26
venir
"to come"
Nous venons en paix.
"We come in peace."
27
passer
"to pass," "to go," "to come"
Il est passé par ici.
"He came this way."
28
croire
"to believe," "to think"
Je crois qu'il est là.
"I think he's here."
29
montrer
"to show"
Montrez-moi vos mains.
"Show me your hands."
30
commencer
"to begin," "to start"
Le film commence maintenant.
"The movie is starting now."
31
continuer
"to continue," "to keep going"
Continuez tout droit.
"Keep going straight."
32
penser
"to think"
Je ne pense pas.
"I don't think so."
33
comprendre
"to understand," "to include," "to comprehend"
Ils ne comprennent rien.
"They don't understand anything."
34
rester
"to stay," "to remain"
Restez calme.
"Remain calm."
35
attendre
"to wait"
J'attends mon bus.
"I'm waiting for my bus."
36
partir
"to leave"
Tu pars demain ?
"Are you leaving tomorrow?"
37
arriver
"to arrive," "to happen"
Il est arrivé en retard.
"He arrived late."

Ça arrive tous les jours.
"It happens everyday."
38
suivre
"to follow"
Suivez cette voiture !
"Follow this car!"
39
revenir
"to come back"
Nous revenons de vacances.
"We are coming back from vacation."
40
connaître
"to know"
Ils connaissent ce restaurant.
"They know this restaurant."
41
compter
"to count"
Je vais compter jusqu'à 10.
"I will count to 10."
42
permettre
"to permit," "to allow"
Ils nous permettent d'entrer.
"They allow us to enter."
French idiom time!

Tu permets ? ("Do you mind?") [Casual]
Vous permettez ? ("Would you mind?") [Polite]
43
s'occuper
"to take care of"
Il s'occupe des enfants.
"He's taking care of the kids."
44
sembler
"to seem"
Cela semble certain.
"It seems certain."
45
lire
"to read"
Elle lit le journal.
"She's reading the newspapers."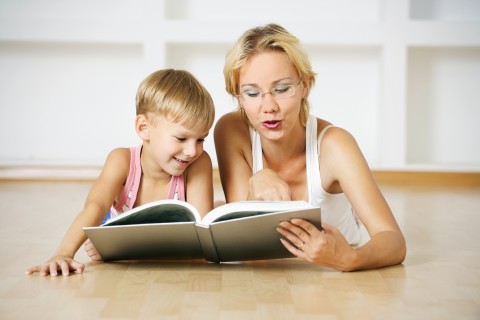 Nous lisons un livre. ("We are reading a book.")
46
écrire
"to write"
Nous écrivons sur un blog.
"We are writing on a blog."
47
devenir
"to become," "to turn into"
Je veux devenir pilote.
"I want to become a pilot."
48
décider
"to decide"
Vous avez décidé de venir ?
"Did you decide to come?"
49
tenir
"to hold"
Je te tiendrai la main.
"I will hold your hand."
50
porter
"to carry," "to wear"
Il est interdit de porter des bretelles.
"It is forbidden to wear suspenders."
51
servir
"to serve"
Ils servent de la soupe.
"They are serving soup."
52
laisser
"to leave," "to allow," "to let"
Laissez-moi tranquille !
"Leave me alone!"
53
envoyer
"to send"
Ils vont l'envoyer par la poste.
"They will send it by mail."
54
recevoir
"to receive"
Elle ne l'a pas encore reçu.
"She didn't receive it yet."
55
vivre
"to live"
Nous vivons en Russie.
"We live in Russia."
56
appeler
"to call"
Je t'appelle plus tard.
"I'll call you later."
57
rappeler
"to remind," "to call back"
Je te rappelle dans un moment.
"I'll call you back in a moment."
58
présenter
"to introduce," "to present"
Je te présenterai ma fiancée.
"I'll introduce you to my fiancée."
59
accepter
"to accept"
Nous acceptons Visa et Mastercard.
"We accept Visa and Mastercard."
60
refuser
"to refuse"
Il a refusé de travailler là.
"He refused to work there."
61
agir
"to act"
Tu agis bizarrement.
"You're acting weird."
62
jouer
"to play"
Vous jouez à quoi ?
"What are you playing?"
63
reconnaître
"to recognize," "to acknowledge"
Je ne l'avais pas reconnue.
"I didn't recognize her."
64
choisir
"to choose," "to select"
Choisis bien !
"Choose well!"
65
toucher
"to touch"
Je peux toucher ?
"Can I touch?"
66
expliquer
"to explain"
Expliquez moi comment y aller.
"Explain to me how to go there."
67
Se lever
"to stand up," "to get out of bed"
Je me lève tous les jours à 8h.
"I get out of bed everyday at 8 o'clock."
68
ouvrir
"to open"
Il ouvre son cadeau.
"He's opening his present."
69
gagner
"to win," "to earn"
On a gagné !
"We won!"
70
perdre
"to lose"
Tu perds la tête.
"You're losing your mind."
71
exister
"to exist"
Ça existe encore ?
"Does it still exist?"
72
réussir
"to succeed," "to manage"
J'ai réussi à le réparer.
"I managed to fix it."
73
changer
"to change"
Il va changer de coiffure.
"He will change his haircut."
74
travailler
"to work"
Nous travaillons dans l'informatique.
"We work in IT."
75
dormir
"to sleep"
Elle dort sur le canapé.
"She's sleeping on the couch."
76
marcher
"to walk"
Ils marchent très rapidement.
"They walk really fast."
77
essayer
"to try," "to attempt"
J'essaye une nouvelle technique.
"I'm trying a new technique."
78
empêcher
"to prevent," "to stop"
Ca ne t'empêche pas d'essayer.
"It doesn't stop you from trying."
79
reprendre
"to resume," "to take back"
Il reprend sa partie.
"He's resuming his game."
80
cuisiner
"to cook"
Vous cuisinez du cassoulet.
"You're cooking cassoulet."
81
appartenir
"to belong"
Cette maison appartient à ma famille.
"This house belongs to my family."
82
risquer
"to risk"
Il risque sa vie tous les jours.
"He's risking his life everyday."
83
apprendre
"to learn," "to teach"
Vous apprenez le Français sur FrenchPod101.
"You're learning French on FrenchPod101."
84
rencontrer
"to meet"
On s'est rencontrés sur Internet.
"We met on the Internet."
85
créer
"to create"
Les écrivains créent des mondes imaginaires.
"Writers create imaginary worlds."
86
obtenir
"to obtain," "to get"
Il a obtenu son diplôme.
"He got his degree."
87
entrer
"to enter"
Elle entre par la porte de derrière.
"She's entering through the back door."
88
sortir
"to exit," "to go out," "to leave"
Tu sors, ce soir ?
"Are you going out tonight?"
89
proposer
"to offer," "to suggest"
Nous vous offrons un poste.
"We offer you a position."
90
apporter
"to bring"
J'ai apporté du saucisson.
"I've brought saucisson."
91
utiliser
"to use"
On utilise des engrais naturels.
"We use natural fertilizers."
92
atteindre
"to reach," "to achieve"
Ça a atteint de nouveaux sommets.
"It has reached new heights."
93
préparer
"to prepare," "to make"
Je prépare le déjeuner.
"I'm making lunch."
94
ajouter
"to add"
Ajoutons un peu de sel.
"Let's add a bit of salt."
95
voyager
"to travel"
Je voyage en Europe.
"I travel in Europe."
96
payer
"to pay"
Avez-vous payé l'addition ?
"Did you pay the check?"
97
vendre
"to sell," "to distribute"
Je vends mon appareil photo.
"I'm selling my camera."
98
acheter
"to buy"
Tu achètes un ordinateur.
"You buy a computer."
99
pousser
"to push"
Nous devons pousser la voiture.
"We have to push the car."
100
tirer
"to pull," "to shoot"
Il faut tirer très fort.
"You have to pull real hard."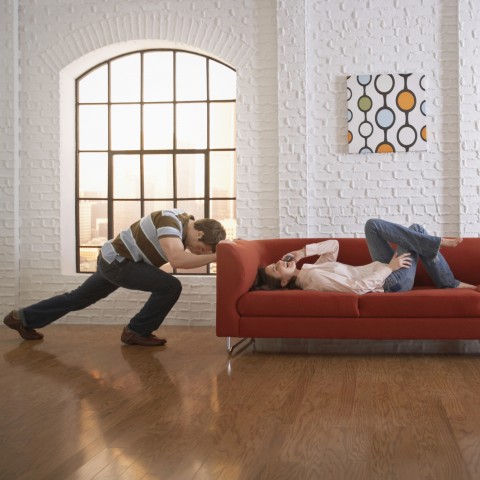 Il pousse le canapé. ("He's pushing the couch.")
3. How FrenchPod101 Can Help You Learn More French
In this French verbs guide, you've learned everything about French verbs, from conjugation to auxiliary, groups, and irregular French verbs. And of course, you now have a wide selection of the most useful French verbs, with examples to get you familiar with them.
Did I forget any important verb that you know? Do you feel ready to put them to work in your daily conversations with French speakers?

FrenchPod101 also has tons of vocabulary lists with audio recordings and free resources to boost your studies and keep your French learning fresh and entertaining!
Remember that you can also use our premium service,  MyTeacher, to get personal one-on-one coaching. Your private teacher can help you practice with verbs and conjugation using assignments, personalized exercises, and recorded audio samples for you. They can also review yours to help improve your pronunciation. Happy learning on FrenchPod101!
August 24, 2020
Do you feel like your French is awkwardly congested with unnecessary repetitions? Wish there was a way to make these go away, and replace them with…let me think…beautiful pronouns? Oh, hey, what a coincidence!
French pronouns are what keep you from repeating the same things over and over when it's already been mentioned, or when it's just plain obvious. For example, you wouldn't call your friends by their names in every single sentence. It's better to use personal pronouns, such as tu, il, or elle. And this is just the tip of the iceberg.
In this article, we'll talk about the ten main categories of French pronouns—direct and indirect object pronouns all the way to the relative pronouns. 
There's a lot of French pronouns rules to process and a hefty load of vocabulary, so spend as much time as you need to read the examples or to practice making sentences on your own, and you'll be a pronouns expert before you know it. =)
Table of Contents
1. Personal Pronouns 
Alright, it's time to make it personal and start with the first thing you think about when you hear "pronouns."
Personal pronouns are everywhere, in almost every sentence, and you won't empower your French without a deep and thorough dive into the crux of that matter.
These are the different types of personal pronouns:
Subject
Stressed
Direct object
Indirect object
Reflexive
We'll look into every one of these types, but before we do, here's an overview of what they all look like:
| Subject | Stressed | Direct object | Indirect object | Reflexive |
| --- | --- | --- | --- | --- |
| je | moi | me | me | me |
| tu | toi | te | te | te |
| il; elle; on | lui; elle; soi | le; la | lui | se |
| nous; on | nous | nous | nous | nous |
| vous | vous | vous | vous | vous |
| ils; elles | eux; elles | les | leur | se |
Now, let's have a closer look at these French pronouns and how to use them. We'll also look at how they behave and how they compare to their English counterparts.
1- Personal Subject Pronouns
No matter your level of French, you already know these guys. They're some of the most basic and common words in the language, featured in the very first sentences you ever learned.
These pronouns simply replace the subject of a sentence.
For example:
"Marie is hungry."
"She is hungry."
Subject

Example
je ("I")

Je

suis Français. 
"I am French."

tu ("you")

Tu

as raison. 
"You are right."

il ("he")


elle ("she")


on (*)

Il

frappe à la porte. 
"He is knocking on the door."



Elle

frappe à la porte. 
"She is knocking at the door."



On

frappe à la porte. 
"Someone is knocking at the door."

nous, on ("we")

Nous

sommes mariés. 
"We are married."
vous ("you")

Vous

êtes de vrais amis. 
"You are true friends."

ils, elles ("they")

Ils

vont bien. 
"They are doing well."

(*) On is an odd case. It can be used as an indefinite pronoun or as an alternative to nous.
Depending on the sentence and context, on can translate as "someone," "one," or "people."

"One could think that…"
A l'époque,

on

pensait que… 
"At the time, people thought that…"
In other cases, on translates into a slightly casual nous. Indeed, in most conversations, you'll use on instead of nous.

On

sera un peu en retard ce soir. 
"We will be a bit late tonight."
On

va prendre la voiture. 
"We will take the car."
2- Stressed Pronouns
No need to bang your head anywhere, these pronouns are much more stressed than they are stressful. They're even pretty straightforward, once you get to know them!
Stressed
Example
1st person [s]

moi

C'est

moi

! 
"It's me!"

2nd person [s]

toi

J'en ai un. Et

toi

? 
"I've got one. And you?"

3rd person [s]

lui; elle; soi

Nous sommes différents,

lui

et

moi

. 
"We are different, he and I."

Avec ou sans

elle 


"With or without her"

1st person [p]

nous

Ils sont plus fort que

nous

. 
"They are stronger than us."

2nd person [p]

vous

Nous sommes meilleurs que

vous

. 
"We are better than you."

3rd person [p]

eux; elles

Ne fais pas attention à

eux

. 
"Don't mind them."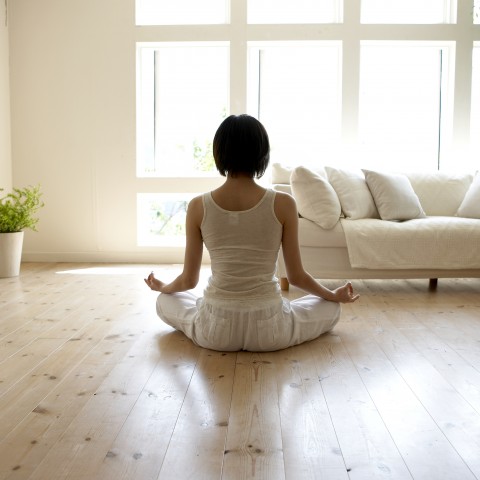 Don't let the stressed pronouns get on your nerves!
3- Direct and Indirect Pronouns
Now it's getting serious! Before we get to these French pronouns examples, we need to talk about how they work and how to place direct and indirect pronouns in a sentence.
First, you need to find out whether you need a COD (Complément d'Objet Direct, not Call of Duty!) or a COI (Complément d'Objet Indirect).
COD answers the question: "Who?" or "What?"
COI answers the question: "To whom?" or "To what?"
And here are the different forms:
| | Direct object | Indirect object |
| --- | --- | --- |
| 1st person [s] | me | me |
| 2nd person [s] | te | te |
| 3rd person [s] | le; la | lui |
| 1st person [p] | nous | nous |
| 2nd person [p] | vous | vous |
| 3rd person [p] | les | leur |
Julie donne une pomme. 
"Julie gives an apple."
Subject + Verb + ?
Julie donne quoi ? 
"Julie gives what?"
Une pomme. 
"An apple."

Une pomme is our COD.
Now, we'll replace une pomme with a direct pronoun and it changes the order of the words:
Subject + Direct Pronoun + Verb.
Julie la donne. 
"Julie gives it."
Let's take another example: 
Julie parle aux enfants. 
"Julie talks to the kids."
Subject + Verb + ?
Julie parle à qui ? 
"Julie talks to whom?"
Aux enfants. 
"To the kids."
Aux enfants is our COI.

Now, we'll replace aux enfants with an indirect pronoun and change the order to:
Subject + Indirect Pronoun + Verb.
Julie leur parle. 
"Julie talks to them."
And finally, let's see how to use

direct pronouns

and

indirect pronouns

in one single sentence. What's Julie up to?
Julie donne une pomme aux enfants.  
"Julie gives an apple to the kids."
We already know that une pomme is COD and aux enfants is COI.
The sentence is built as follows: 
Subject + Direct Pronoun +  Indirect Pronoun + Verb
Julie la leur donne. 
"Julie gives it to them."
Okay, that was heavy! Let's relax a bit with some more examples to help you get familiar with the structures:
Julie donne une pomme à Cyril. (That's me!)
Julie me la donne. 
"Julie gives it to me."
Julie donne une pomme au lecteur. (She gives it to the reader, that's you!)
Julie te la donne. 
"Julie gives it to you."
"Julie gives it to you."
(But it's plural; there are several apples.)
"Julie introduces them to me."
"Julie introduces her to you."
"Julie introduces her to us."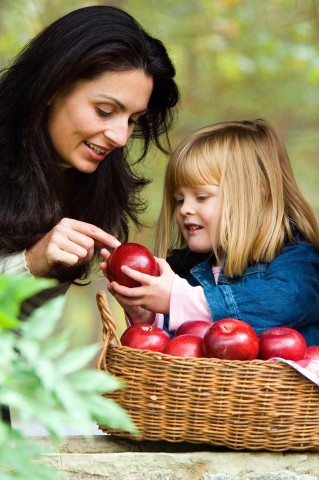 Elle la lui donne. ("She gives it to her.")
4- Reflexive Pronouns
I'd like to tell you that the worst part is behind us, but reflexive pronouns are still in the way!
Reflexive pronouns are used with reflexive verbs, such as:
Se laver
S'appeler
S'intéresser
While there's nothing inherently complex about them, English-speakers can find them quite arbitrary. (Why are s'habiller or s'appeler reflexive verbs while manger is not?)
The general idea is that verbs that imply an action on yourself are reflexive, and can usually be translated using an additional "oneself."
For example:
"We wash [ourselves]."
"I call [myself] Bob." = "My name is Bob."
"He asks himself."
"She dresses [herself]."
Many verbs involving a motion of some sort are also reflexive.
"He moves [himself] away."
"I sit [myself]."
Reflexive
Examples
1st person [s]
me
Je me lève. 
"I stand up."

2nd person [s]
te
Tu te demandes. 
"You wonder."

3rd person [s]
se
Elle se promène. 
"She strolls."

1st person [p]
nous
Nous nous endormons. 
"We fall asleep."

2nd person [p]
vous
Vous vous rasez. 
"You shave."

3rd person [p]
se
Ils s'inscrivent. 
"They register."

2. Impersonal Pronouns
1- Impersonal Subject Pronouns
If you like to keep it to yourself and never show your true feelings, you have a lot in common with impersonal pronouns! Let's see how to stay vague in French, starting with the impersonal subject pronouns:
"It"
"It"
What? Did you expect another big flashy tab, full of rows and colorful columns?
Now, here's how to use them:
"It starts now."
Ce n'est la première fois. 
"It is not the first time."
"It is over."
Il est impossible d'entrer. 
"It is impossible to enter."
"It is time."
2- French Adverbial Pronouns
Not an overwhelming list either, but I can't stress enough how important they are!
"there"; "about it"
"one"; "some"; "of it"; "of them"
y is used to replace à [quelque chose] ("to [something]"; "about [something]") or en [quelque chose] ("in [something]")
This [something] is often a place, but not always, as long as it's inanimate.
"I want to go to Paris."
Je veux y aller. 
"I want to go there."
"I think about my future."
J'y pense. 
"I think about it."
"I believe in science."
J'y crois. 
"I believe in it."
en is used to replace de(s) ____ ("some ____"; "of ____")
You'll see it a lot when talking about quantities.
"I have an apple."
J'en ai une. 
"I have one."
"I have 2 brothers."
J'en ai deux. 
"I have two of them."
J'ai beaucoup de cheveux. 
"I have lots of hair."
J'en ai beaucoup. 
"I have a lot of it."
"He has time."
Il en a. 
"He has some."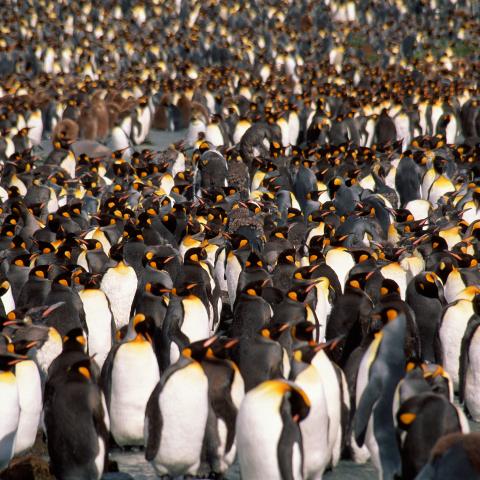 Il y en a des milliers. ("There are thousands of them.")
3- Relative Pronouns
I'll keep these relatively simple, as they can easily be compared to English.
Of course, it's never an exact translation, but it will give you a fairly good idea of how to use them in a variety of contexts.
que 
"that"
Tu penses qu'il va pleuvoir ? 
"Do you think that it will rain?"

Je sais que tu es là. 
"I know that you are here."
qui 
"who"
J'ai un fils qui m'aime. 
"I have a son who loves me."

où 
"where"; "when"
C'est la maison où je vis. 
"This is the house where I live."

Le jour où je t'ai rencontrée 
"The day when I met you"
dont 
"whose"; "that"
L'homme dont c'est le chapeau 
"The man whose hat it is"

La personne dont tu parles 
"The person [that] you're talking about"
lequel(s) 
laquelle(s)
"which"; "that"
Le lit sur lequel nous dormons
"The bed on which we sleep"

Les rues dans lesquelles nous travaillons
"The streets in which we are working"

/! You can't use these to talk about people.
4- Demonstrative Pronouns
The demonstrative pronoun celui replaces something that was mentioned earlier.
J'aime le café mais pas celui de Starbucks. 
"I like coffee, but not the one from Starbucks."
Sure, you could also say: 
J'aime le café mais pas le café de Starbucks. 
"I like coffee, but not the coffee from Starbucks."
But it sounds clumsy, doesn't it?
This demonstrative pronoun has masculine, feminine, and plural forms:
Masc. [s]
celui
"The" / "This" / "That one"
C'est celui que je préfère. 
"This is the one I prefer."
Masc. [p]
ceux
"These" / "Those"
Ceux du fond
"Those in the back"
Fem. [s]
celle
"The" / "This" / "That one"
Je te donne celle que tu veux. 
"I give you the one you want."
Fem. [p]
celles
"These" / "Those"
Celles de gauche 
"These on the left"
You can't end a phrase with these demonstrative pronouns in their base form, or put them right before a verb. They simply don't like it!
Instead, you have to add a suffix. It can be either ci (here) or là (there).
J'ai deux livres. Je te prête

celui

.
J'ai deux livres, je te prête celui-ci.

 
"I have two books, I'll lend you this one."
J'aime ces deux histoires mais je préfère celle-là

. 
"I love these two stories, but I prefer that one."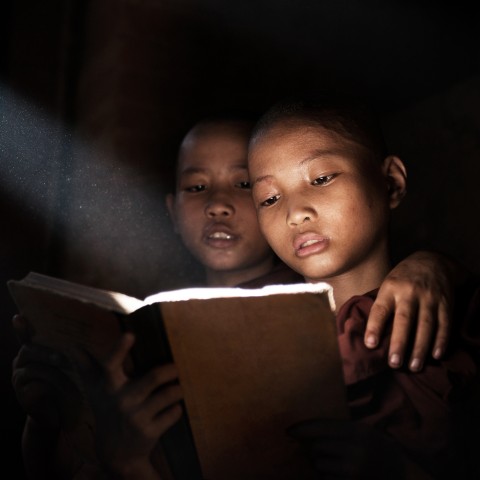 C'est celui que je préfère. ("This is the one I prefer.")
5- Interrogative Pronouns
In case your brain is already melting out of your ears, let's keep this one as simple as possible. Nothing complicated about interrogative pronouns, really!
qui 
"who"
Qui es-tu ? 
"Who are you?"
où 
"where"
Où allons-nous ? 
"Where are we going?"
quand 
"when"
Quand partez-vous ? 
"When do you leave?"
quoi 
"what"
A quoi penses-tu ? 
"What are you thinking about?"
lequel


lesquels


laquelle


lesquelles
"which one"
Lequel tu préfères ? 
"Which one do you prefer?"

Lesquels sont les plus gros ? 
"Which ones are the biggest?"

Laquelle me va le mieux ? 
"Which one suits me best?"

Lesquelles veux-tu voir ? 
"Which ones do you want to see?"
quel
quels
quelle
quelles
"which"
Quelle heure est-il ? 
"What time is it?"

/! These aren't technically pronouns (they're interrogative adjectives) but it felt wrong not to include them. And they were crying.
6- Indefinite Pronouns
Indefinite pronouns are these vague fellows who don't want to be too specific about what's going on or who's involved. There are many of them, and they prove to be very useful.
Here are a few of the most common ones:
tout 
"everything"; "anything"; "all"
Tout est possible. 
"Anything is possible."
rien 
"nothing"
Rien n'est impossible. 
"Nothing is impossible."
personne 
"nobody"
Personne n'est parfait. 
"Nobody's perfect."
chacun 
"everyone"; "every man"
Chacun pour soi 
"Every man for himself"
tout le monde 
"everybody"
Tout le monde est là ? 
"Is everybody here?"
quelqu'un 
"someone"
Quelqu'un va venir. 
"Someone will come."
quelque chose 
"something"
Quelque chose te tracasse ? 
"Is there something bothering you?"
certains 
"some [people]"
Certains sont venus. 
"Some people came."
3. How FrenchPod101 Can Help You Learn More French
In this French pronouns guide, you've learned everything about French pronouns, from direct to indirect object pronouns, French relative pronouns, and many more! 
Did we forget any important pronouns? Do you feel ready to come up with impressive sentences using all of these new tools? Or do you need more French pronouns help?
I'm gonna say it again, but the key is to take it one step at a time. Understanding French pronouns doesn't happen overnight. Start making sentences with personal subject pronouns, then keep building from there! 
Sophie a acheté des pommes pour Nicolas.

Elle

a acheté des pommes pour Nicolas.

Elle

a acheté des pommes pour

lui

.

Elle

en

a acheté pour

lui

.
Make sure to explore FrenchPod101, as it has plenty of free resources for you to practice your grammar and learn new words. The vocabulary lists are also a great way to review the words and learn their pronunciation.
Remember that you can also use our premium service, MyTeacher, to get personal one-on-one coaching. Practice using French pronouns with your private teacher so they can give you personalized feedback and advice, and help you with your pronunciation.
August 18, 2020
Do you remember the moment you fell in love with languages?
Do you desire to learn or advance in French quickly and effectively?
Then you need a French tutor.
A common question that first-time language-learners ask is "Where do I begin?" The answer? Guidance.
For native English-speakers who want to learn Asian languages, for example, timelines provided by the U.S. Foreign Service Institute can appear discouraging. However, defeating these odds is not unheard of. If you want to beat the odds yourself, one of the best learning options is a subscription to Premium PLUS from Innovative Language.
As an active Premium PLUS member of JapanesePod101.com and KoreanClass101.com myself, I have an enjoyable experience learning at an accelerated pace with at least thirty minutes of study daily. The following Premium PLUS features contribute to my success:
Access to thousands of lessons

A voice recorder 

Spaced-repetition system (SRS) flashcards

Weekly homework assignments

A personal language instructor
As someone who decided to make Japanese her second language one year ago, I am extremely grateful for Premium PLUS.
Allow me to emphasize on how these Premium PLUS features strengthen my language studies.
Gain Unlimited Access to Audio and Video Lessons!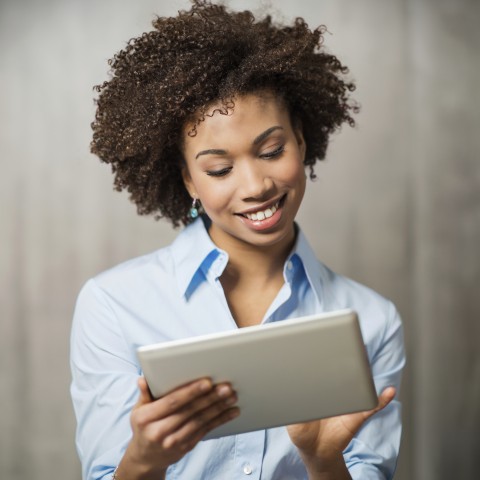 As a Premium PLUS member, I have full access to the lesson library and other Premium features. Best of all, I'm not limited to one level; I can learn to my heart's content with upper-level courses.
There are lessons on various topics that tackle crucial language-learning elements, such as:
Reading

Writing

Listening

Speaking

Conversation
Specifically, there are pathways. Pathways are collections of lessons that center on a specific topic. Some Innovative Language sites, like JapanesePod101.com, even have pathways geared toward proficiency tests. For example, the JLPT N3 Master Course pathway.
Because of the abundance of lessons, I've found pathways in the lesson library to help me prepare for certain events. Thanks to the "Speaking Perfect Japanese at a Restaurant" pathway, I spoke fully in Japanese while dining in Japan. Additionally, I participated in conversations at language exchange meetups in South Korea after completing the "Top 25 Korean Questions You Need to Know" pathway.
Each lesson has lesson notes, which I read while simultaneously listening to the audio lesson. This strategy enables me to follow along on key points. Lesson notes generally contain the following:
Dialogue

Vocabulary

Grammar points

Cultural insights
As someone who's constantly on-the-go, I heavily benefit from mobile access to lessons. Podcasts and lesson notes are available on the Innovative Language app and/or Podcasts app for iOS.
All lessons and their contents are downloadable. Prior to my flights to Japan and South Korea, I downloaded lessons on my iPhone. The apps make learning more convenient for me during my commutes.
Practice Speaking with the Voice Recording Tool!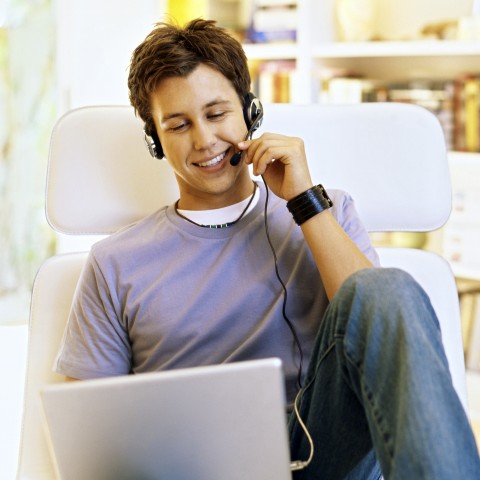 Pronunciation is an essential ingredient in language-learning. Proper pronunciation prompts clear understanding during conversations with native speakers.
Prior to learning full Korean sentences, my online Korean language tutor assigned the "Hana Hana Hangul" pathway to me. It demonstrated the writing and pronunciation of Hangul, the Korean alphabet. Throughout this pathway, I submitted recordings of my Hangul character pronunciations to my language teacher for review.
I was given a similar task on JapanesePod101.com with the "Ultimate Japanese Pronunciation Guide" pathway. My Japanese language teacher tested my pronunciation of the Japanese characters kana. My completion of the two pathways boosted my confidence in speaking.
Speaking is one of the more challenging components of learning a language. The voice recording tool in particular was a great way for me to improve my speaking skills. Further, because the lesson dialogues are spoken by native speakers, I'm able to practice speaking naturally.
This feature is also available for vocabulary words and sample sentences. Being able to hear these recordings improves my pronunciation skills for languages like Japanese, where intonation can change the meaning of a word entirely. The voice recorder examines my speed and tone. I also follow up by sending a recording to my online language tutor for feedback.
A great way to boost one's speaking confidence is to shadow native speakers. During the vocabulary reviews, it's helpful for me to hear the breakdown of each word; doing so makes a word that was originally difficult to even read a breeze to say!
Some lessons create opportunities to speak your own sentences. For example, the "Top 25 Korean Questions You Need to Know" pathway presents opportunities to answer questions personally. This helps you gain the ability to give answers as the unique individual you are.
Example Scenario:
The host asks the following question:
어디에 살고 있습니까?
eodieseo salgo isseumnikka
"Where do you live?"
If you live in Tokyo, you would readily say the following:
도쿄에 살고 있습니다.
Tokyo-e salgo isseumnida.
"I live in Tokyo."
Increase Your Vocab with Spaced-Repetition Flashcards and More!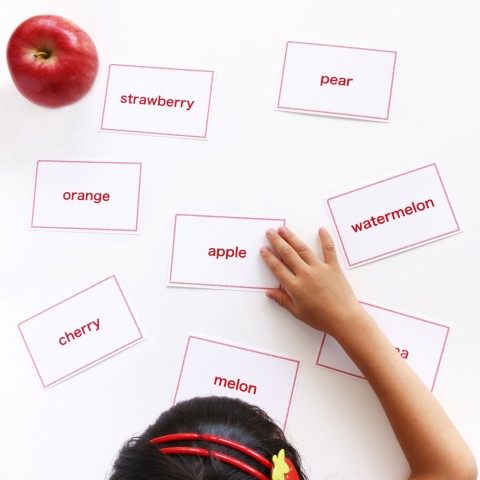 Imagine having a conversation with a native speaker and hesitating because you lack a solid vocabulary base.
Premium PLUS offers various features to expand learners' vocabulary, including Free Gifts of the Month. FrenchPod101's free gifts for April 2020 included an e-book with "400 Everyday Phrases for Beginners," and the content is updated every month. When I download free resources like this, I find opportunities to use them with co-teachers, friends, or my language tutors.
An effective way to learn vocabulary is with SRS flashcards. SRS is a system designed for learning a new word and reviewing it in varying time intervals.
You can create and study flashcard decks, whether it's your Word Bank or a certain vocabulary list. For example, if you need to visit a post office, the "Post Office" vocabulary list for your target language would be beneficial to study prior to your visit.
In addition to the SRS flashcards, each lesson has a vocabulary slideshow and quiz to review the lesson's vocabulary.
There's also the 2000 Core Word List, which includes the most commonly used words in your target language. Starting from the 100 Core Word List, you'll gradually build up your knowledge of useful vocabulary. These lists can be studied with SRS flashcards, too.
With the SRS flashcards, you can change the settings to your liking. The settings range from different card types to number of new cards per deck. Personally, I give myself vocabulary tests by changing the settings.
After studying a number of flashcards, I change the card types to listening comprehension and/or production. Then I test myself by writing the translation of the word or the spoken word or phrase.
The change in settings allow me to remember vocabulary and learn how to identify the words. This is especially helpful with Japanese kanji!
Complete Homework Assignments!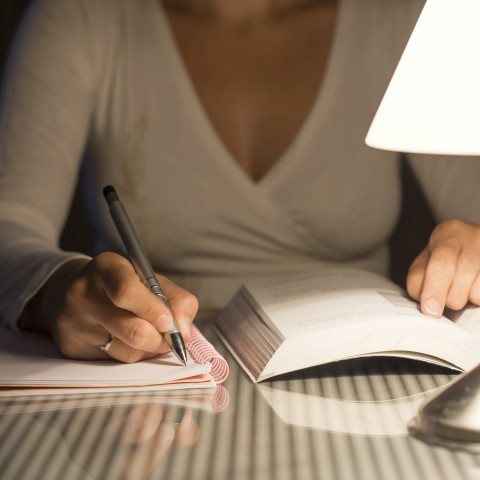 Homework assignments are advantageous to my language studies. There are homework assignments auto-generated weekly. They range from multiple-choice quizzes to writing assignments.
Language tutors are readily available for homework help. Some writing assignments, for instance, require use of unfamiliar vocabulary. In such cases, my language teachers assist me by forwarding related lessons or vocabulary lists.
In addition to these auto-generated homework tasks, language tutors customize daily assignments. My daily homework assignments include submitting three written sentences that apply the target grammar point of that lesson, and then blindly audio-recording those sentences. My personal language tutor follows up with feedback and corrections, if needed.
Your language tutors also provide assignments upon requests. When I wanted to review grammar, my Korean teacher sent related quizzes and assignments. Thus, you are not only limited to the auto-generated assignments.
Every weekend, I review by re-reading those written sentences. It helps me remember sentence structures, grammar points, and vocabulary to apply in real-world contexts.
Furthermore, I can track my progress with language portfolios every trimester. It's like a midterm exam that tests my listening, speaking, reading, and writing skills.
Get Your Own Personal Language Teacher!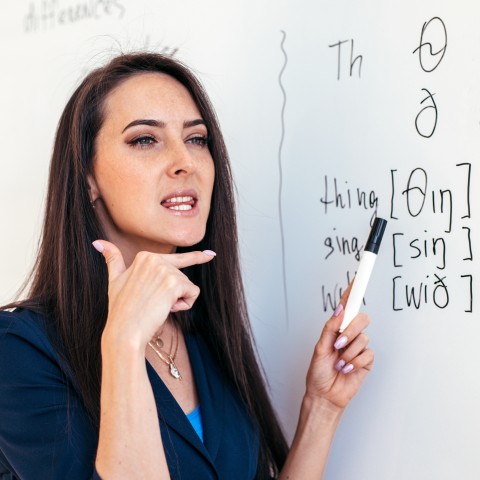 My language teachers cater to my goals with personalized and achievable learning programs. The tangible support of my online language teachers makes it evident that we share common goals.
Once I share a short-term or long-term goal with my teacher, we establish a plan or pathway that will ultimately result in success. I coordinate with my teachers regularly to ensure the personalized learning programs are prosperous. For example, during my JLPT studies, my Japanese language tutor assigned me practice tests.
Your language tutor is available for outside help as well. When I bought drama CDs in Japan, I had difficulty transliterating the dialogue. My Japanese teacher forwarded me the script to read along as I listened.
Additionally, I often practice Korean and Japanese with music. I memorize one line of the lyrics daily. Every time, I learn a new grammar point and new vocabulary. I add the vocabulary to my SRS flashcards, locate the grammar in the Grammar Bank, and study the associated lessons online.
I send my teachers the name of the songs, making them aware of my new goal. One time, my song for Korean was "If You Do" by GOT7. My Korean teacher revealed that she was a huge fan of GOT7 like me! For Japanese, it was "CHA-LA HEAD-CHA-LA," also known as the Dragonball Z theme song. My Japanese teacher excitedly told me that she sang the song a lot as a kid!
A remarkable thing happened to me in South Korea. I was stressed about opening a bank account with limited Korean. I sought help from my Korean teacher. She forwarded me a script of a bank conversation.
After two days, I visited the local bank. It all started with my opening sentence:
은행 계좌를 만들고 싶어요
eunhaeng gyejwaleul mandeulgo sip-eoyo.
I want to open a bank account.
Everything went smoothly, and I exited the bank with a new account!
The MyTeacher Messenger allows me to share visuals with my teachers for regular interaction, including videos to critique my pronunciation mechanisms. I improve my listening and speaking skills by exchanging audio with my teachers. In addition to my written homework assignments, I exchange messages with my language teachers in my target language. This connection with my teachers enables me to experience the culture as well as the language.
Why You Should Subscribe to Premium PLUS
It's impossible for me to imagine my continuous progress with Japanese and Korean without Premium PLUS. Everything—from the SRS flashcards to my language teachers—makes learning languages enjoyable and clear-cut.
You're assured to undergo the same experience with Premium PLUS. You'll gain access to the aforementioned features as well as all of the Premium features.
Complete lessons and assignments to advance in your target language. Increase your vocabulary with the "2000 Core Word List" for that language and SRS flashcards. Learn on-the-go with the Innovative Language app and/or Podcasts app for iOS users.
Learning a new language takes dedication and commitment. The Premium PLUS features make learning irresistibly exciting. You'll look forward to learning daily with your language tutor.
As of right now, your challenge is to subscribe to Premium PLUS! Complete your assessment, and meet your new French teacher.
Have fun learning your target language in the fastest and easiest way!
Subscribe to Posted by FrenchPod101.com in Feature Spotlight, French Language, Learn French, Site Features, Team FrenchPod101 | Comment
July 17, 2020
Have you ever been lost in a big capital city, without batteries in your phone or credit on your SIM card? And when was the last time you've bought one of these unfoldable paper maps? Luckily, there's one thing you can always rely on when you're completely lost in France: helpful locals!
But it comes at a price. Outside of Paris, it can be difficult to find English-speaking help and you'll have to be ready to break the language barrier. Asking directions in French is easy. Understanding the answer is a different story (but "left" and "right" in French aren't hard). Don't worry, we'll get you there. =)
First, you'll need to know the basic vocabulary, such as right, left, North, or South in French. But you'll also need to know the usual movement verbs and the most common structures. In this guide, we'll cover everything you need to know to find your way around France, from the landmarks to the transportation, taxi phrases, and polite greetings. Time to hit the road!
Table of Contents
1. On the Map: Compass Directions in French
Whether you prefer the modern conveniences of a GPS or ever-reliable paper maps, and whenever you're navigating through unknown regions or talking about the French territory with your local friends, you'll need to know the basic cardinal directions and how to use them in sentences.
So, before we dive into anything more complex, let's start with that!
Le nord
"North"
Nous irons vers le nord.
"We will head north."

Le sud
"South"
Elle habite au sud de Paris.
"She's living south of Paris."

L'est
"East"
Annecy est à deux heures à l'est de Lyon.
"Annecy is two hours east of Lyon."

L'ouest
"West"
L'europe de l'ouest
"Western Europe"

Le nord-est
"Northeast"
Ils vivent au nord-est de la Russie.
"They are living northeast of Russia."

Le nord-ouest
"Northwest"
Le nord-ouest des Alpes est une belle région.
"The northwest of the Alps is a beautiful region."