Did you get the chance to read our previous articles on 100 Nouns and 100 Adjectives? In that case, I guess you saw this one coming! To complete your French arsenal, I present you with the most common and useful French verbs. 
They'll greatly expand your capacity to build interesting phrases, as well as enhance your reading and listening skills. More importantly, they'll get you through most of your daily interactions and you're not likely to be caught off-guard once you've mastered them.
In this article, we'll cover everything from French verb conjugation—including -er and -ir verbs—reflexive verbs, and of course, a list of the top 100 verbs for you to add to your vocabulary.
Table of Contents
1. Mastering French Verbs
1- French Tenses are Scary
If you know a bit about French verb conjugation, you know it can be intimidating, with many groups, tenses, and exceptions. However, once you start understanding the logic underneath, you'll soon brush this first impression off.
Of course, coming from the English language, even the Présent tense can seem a bit overwhelming, with distinct endings for each pronoun:
Je pense
Tu penses
Il / Elle pense
Nous pensons
Vous pensez
Ils pensent
This is not an article about tenses, and we'll stick to the Présent for most of the examples, with occasional notes on the Passé composé (one of the three most common tenses in spoken French, alongside Present and Near Future).
And for all your conjugation needs, I suggest that you bookmark this website (or any similar online resource): https://la-conjugaison.nouvelobs.com/. Also keep in mind that FrenchPod101 will soon have another article dedicated to French verb conjugation rules! 
2- The Curse of Irregular Verbs
One important thing to keep in mind is that, like in most languages, the most prominent verbs are also the most irregular ones. People have been using these verbs so much over the centuries that they had plenty of opportunities to evolve, mutate, and twist in mysterious ways, to the point where some of their conjugated forms differ wildly from the infinitive. 
You shouldn't be put off by the first verbs you'll learn, such as être ("to be") or aller ("to go"). Just like in English, these verbs are highly irregular. But I still recommend that you learn them first, as they're also some of the absolute most useful French verbs you'll encounter.
3- The Bliss of Regular Verbs
In the meantime, many other verbs will show similarities, and from them, you'll get a grasp of how regular verbs work. 
Understanding regular French verbs early on will allow you to navigate through this list with much more ease, so here's everything there is to know about conjugating French verbs:
Penser ("to think") ← This is the infinitive form
Pens ← This is the "stem"
| | | | | | |
| --- | --- | --- | --- | --- | --- |
| 1st sg (I) | 2nd sg (you) | 3rd sg (she) | 1st pl (we) | 2nd pl (you) | 3rd pl (they) |
| Stem + e | Stem + es | Stem + e | Stem + ons | Stem + ez | Stem + ent |
| Je pense | Tu penses | Elle pense | Nous pensons | Vous pensez | Ils pensent |
4- Should You Care About Verb Groups?
Short answer: No.
Oh well, let me elaborate a little. It's very common when learning French verbs to start with a lesson on verb groups. There are three groups based on verb endings:
French ER verbs
French IR verbs
French RE verbs
Each of these groups follows a given set of rules that you can use as guidelines to conjugate virtually any French verb. Pretty cool, right? Except it doesn't work.
The first group is somewhat regular…let's say for the most part. Then, the other two groups are such a giant mess of irregularities that it doesn't make sense to try and rely on groups at all. You'll see that many of the IR and RE verbs from this very list don't abide by any fixed set of rules. For that reason, I won't talk about it any further.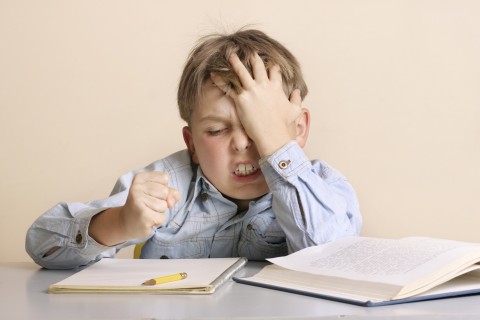 5- How to Effectively Learn French Verbs
Understanding French verbs in their entirety may seem like an impossible task, and you're probably wondering how to memorize French verbs easily and effectively. 
To quickly pick up on French verbs and conjugation, I recommend jumping right into it! Don't clutter your memory with countless rules and conjugation tables. Instead, read the examples from this article's verbs list and try to figure out for yourself the inner workings of their conjugation. Here are some questions to get you started:
How does the infinitive end?
How does it end now that it's conjugated with this pronoun?
Is it working like similar verbs I've seen before or could it be irregular?
The more you figure out by yourself, the more confident you'll become with verbs and the quicker you'll be able to handle them without overthinking it and dwelling on textbook rules. Only then can you consider reviewing what you've learned with some more academic material and get a better idea of the big picture.
Now, let's review our French verbs list for beginners! 
2. The 100 Most Useful French Verbs
These are French verbs used in daily life that you'll hear over and over again in France. What are you waiting for? Get cracking!
1
être
"to be"
Je suis Français.
"I am French."
2
avoir
"to have"
Tu as une maison à Paris.
"You have a house in Paris."
Être and avoir are auxiliary verbs, which makes them the two most important French verbs. We use them to form compound conjugations in tenses such as passé composé and past subjunctive.
Here's an example of passé composé with the verb manger ("to eat"):
Présent: Je mange ("I eat")
Passé composé: J'ai mangé ("I have eaten")
Here's another example with the verb tomber ("to fall"):
Présent: Je tombe ("I fall")
Passé composé: Je suis tombé ("I have fallen")
/! When should I use the French auxiliary verbs être or avoir?

We use avoir in most situations, except for these two cases:

1) We use être for all pronominal verbs (those starting with se)

For example: se lever ("to stand up")

Présent: Je me lève ("I stand up")
Passé composé: Je me suis levé ("I have stood up")
2) We also use être for a few other verbs, most of them reflecting a change of direction, state, or movement.

Some examples: monter, rester, retourner, descendre, passer, venir, aller, entrer, sortir, arriver, partir, tomber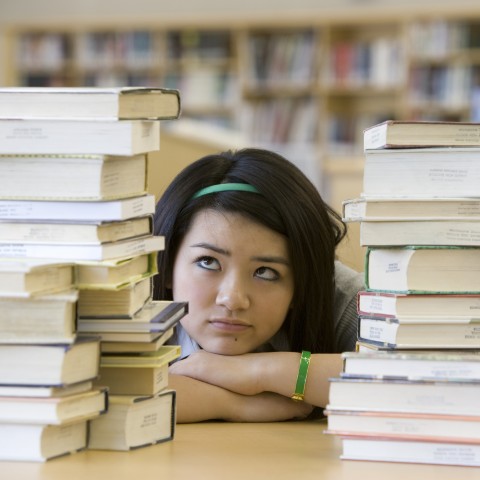 Now that our auxiliaries are under control, let's get back to our list!
3
aller
"to go"
Vous allez à l'école le lundi.
"You go to school on Mondays."
Aller is used to form one of the most important tenses of spoken French: Near Future.

Tu vas voir ! ("You will see!")
Ils vont s'amuser. ("They will have fun.")
4
vouloir
"to want," "to wish"
Vous voulez du café ?
"Do you want some coffee?"
5
pouvoir
"can," "to be able"
Il peut venir ce soir.
"He can come tonight."
6
devoir
"must," "to have to," "to owe"
Nous devons y aller.
"We need to go."
Devoir is also a noun, meaning "duty."
7
falloir
"to have to"
Il faut le voir pour le croire.
"You have to see it to believe it."
8
faire
"to do," "to make"
Ils font la paix.
"They are making peace."
9
dire
"to tell," "to say"
Tu dis ce que tu penses.
"You say what you think."
10
parler
"to speak"
Nous parlons souvent.
"We speak often."
11
aimer
"to like," "to love"
J'aime le fromage.
"I love cheese."
It's interesting to notice that "to like" and "to love" translate into the same French verb.

So, when I say: J'aime ma femme ("I love my wife") and J'aime le fromage ("I love cheese"), it conveys a similar intensity.

Not so romantic now, are we?
12
mettre
"to put," "to place"
Je mets le rôti au four.
"I put the roast in the oven."
13
remettre
"to put back"
Tu remets ton chapeau.
"You're putting your hat back."
14
p

oser
"to put down," "to ask"
Il pose son sac dans la chambre.
"He's putting his bag in the bedroom."

Elle pose trop de questions.
"She's asking too many questions."
15
prendre
"to take," "to catch," "to capture"
Il prend le bus tous les jours.
"He takes the bus everyday."
16
donner
"to give"
Nous donnerons bientôt notre réponse.
"We will give our answer shortly."
17
savoir
"to know"
Je ne sais pas.
"I don't know."
18
voir
"to see"
Les chats voient dans le noir.
"Cats can see in the dark."
19
entendre
"to hear"
Ils ont entendu un bruit.
"They have heard a noise."
20
demander
"to ask," "to request"
Tu as demandé l'addition ?
"Did you ask for the check?"
21
répondre
"to answer," "to reply"
Il répond à un email.
"He's answering an email."
22
chercher
"to look for"
Nous cherchons un appartement.
"We are looking for a flat."
23
trouver
"to find," "to discover"
Il trouve toujours une solution.
"He always finds a solution."
24
retrouver
"to regain," "to meet up"
On se retrouve devant la gare.
"We're meeting in front of the train station."
25
rendre
"to return," "to give back," "to make"
Tu vas rendre cet argent.
"You will give this money back."
26
venir
"to come"
Nous venons en paix.
"We come in peace."
27
passer
"to pass," "to go," "to come"
Il est passé par ici.
"He came this way."
28
croire
"to believe," "to think"
Je crois qu'il est là.
"I think he's here."
29
montrer
"to show"
Montrez-moi vos mains.
"Show me your hands."
30
commencer
"to begin," "to start"
Le film commence maintenant.
"The movie is starting now."
31
continuer
"to continue," "to keep going"
Continuez tout droit.
"Keep going straight."
32
penser
"to think"
Je ne pense pas.
"I don't think so."
33
comprendre
"to understand," "to include," "to comprehend"
Ils ne comprennent rien.
"They don't understand anything."
34
rester
"to stay," "to remain"
Restez calme.
"Remain calm."
35
attendre
"to wait"
J'attends mon bus.
"I'm waiting for my bus."
36
partir
"to leave"
Tu pars demain ?
"Are you leaving tomorrow?"
37
arriver
"to arrive," "to happen"
Il est arrivé en retard.
"He arrived late."

Ça arrive tous les jours.
"It happens everyday."
38
suivre
"to follow"
Suivez cette voiture !
"Follow this car!"
39
revenir
"to come back"
Nous revenons de vacances.
"We are coming back from vacation."
40
connaître
"to know"
Ils connaissent ce restaurant.
"They know this restaurant."
41
compter
"to count"
Je vais compter jusqu'à 10.
"I will count to 10."
42
permettre
"to permit," "to allow"
Ils nous permettent d'entrer.
"They allow us to enter."
French idiom time!

Tu permets ? ("Do you mind?") [Casual]
Vous permettez ? ("Would you mind?") [Polite]
43
s'occuper
"to take care of"
Il s'occupe des enfants.
"He's taking care of the kids."
44
sembler
"to seem"
Cela semble certain.
"It seems certain."
45
lire
"to read"
Elle lit le journal.
"She's reading the newspapers."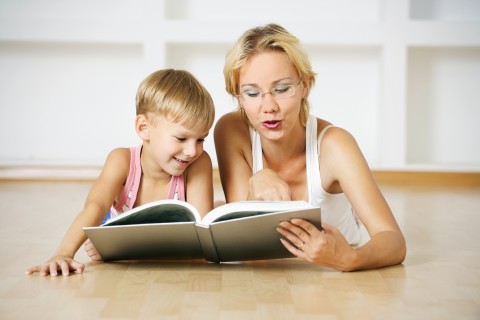 Nous lisons un livre. ("We are reading a book.")
46
écrire
"to write"
Nous écrivons sur un blog.
"We are writing on a blog."
47
devenir
"to become," "to turn into"
Je veux devenir pilote.
"I want to become a pilot."
48
décider
"to decide"
Vous avez décidé de venir ?
"Did you decide to come?"
49
tenir
"to hold"
Je te tiendrai la main.
"I will hold your hand."
50
porter
"to carry," "to wear"
Il est interdit de porter des bretelles.
"It is forbidden to wear suspenders."
51
servir
"to serve"
Ils servent de la soupe.
"They are serving soup."
52
laisser
"to leave," "to allow," "to let"
Laissez-moi tranquille !
"Leave me alone!"
53
envoyer
"to send"
Ils vont l'envoyer par la poste.
"They will send it by mail."
54
recevoir
"to receive"
Elle ne l'a pas encore reçu.
"She didn't receive it yet."
55
vivre
"to live"
Nous vivons en Russie.
"We live in Russia."
56
appeler
"to call"
Je t'appelle plus tard.
"I'll call you later."
57
rappeler
"to remind," "to call back"
Je te rappelle dans un moment.
"I'll call you back in a moment."
58
présenter
"to introduce," "to present"
Je te présenterai ma fiancée.
"I'll introduce you to my fiancée."
59
accepter
"to accept"
Nous acceptons Visa et Mastercard.
"We accept Visa and Mastercard."
60
refuser
"to refuse"
Il a refusé de travailler là.
"He refused to work there."
61
agir
"to act"
Tu agis bizarrement.
"You're acting weird."
62
jouer
"to play"
Vous jouez à quoi ?
"What are you playing?"
63
reconnaître
"to recognize," "to acknowledge"
Je ne l'avais pas reconnue.
"I didn't recognize her."
64
choisir
"to choose," "to select"
Choisis bien !
"Choose well!"
65
toucher
"to touch"
Je peux toucher ?
"Can I touch?"
66
expliquer
"to explain"
Expliquez moi comment y aller.
"Explain to me how to go there."
67
Se lever
"to stand up," "to get out of bed"
Je me lève tous les jours à 8h.
"I get out of bed everyday at 8 o'clock."
68
ouvrir
"to open"
Il ouvre son cadeau.
"He's opening his present."
69
gagner
"to win," "to earn"
On a gagné !
"We won!"
70
perdre
"to lose"
Tu perds la tête.
"You're losing your mind."
71
exister
"to exist"
Ça existe encore ?
"Does it still exist?"
72
réussir
"to succeed," "to manage"
J'ai réussi à le réparer.
"I managed to fix it."
73
changer
"to change"
Il va changer de coiffure.
"He will change his haircut."
74
travailler
"to work"
Nous travaillons dans l'informatique.
"We work in IT."
75
dormir
"to sleep"
Elle dort sur le canapé.
"She's sleeping on the couch."
76
marcher
"to walk"
Ils marchent très rapidement.
"They walk really fast."
77
essayer
"to try," "to attempt"
J'essaye une nouvelle technique.
"I'm trying a new technique."
78
empêcher
"to prevent," "to stop"
Ca ne t'empêche pas d'essayer.
"It doesn't stop you from trying."
79
reprendre
"to resume," "to take back"
Il reprend sa partie.
"He's resuming his game."
80
cuisiner
"to cook"
Vous cuisinez du cassoulet.
"You're cooking cassoulet."
81
appartenir
"to belong"
Cette maison appartient à ma famille.
"This house belongs to my family."
82
risquer
"to risk"
Il risque sa vie tous les jours.
"He's risking his life everyday."
83
apprendre
"to learn," "to teach"
Vous apprenez le Français sur FrenchPod101.
"You're learning French on FrenchPod101."
84
rencontrer
"to meet"
On s'est rencontrés sur Internet.
"We met on the Internet."
85
créer
"to create"
Les écrivains créent des mondes imaginaires.
"Writers create imaginary worlds."
86
obtenir
"to obtain," "to get"
Il a obtenu son diplôme.
"He got his degree."
87
entrer
"to enter"
Elle entre par la porte de derrière.
"She's entering through the back door."
88
sortir
"to exit," "to go out," "to leave"
Tu sors, ce soir ?
"Are you going out tonight?"
89
proposer
"to offer," "to suggest"
Nous vous offrons un poste.
"We offer you a position."
90
apporter
"to bring"
J'ai apporté du saucisson.
"I've brought saucisson."
91
utiliser
"to use"
On utilise des engrais naturels.
"We use natural fertilizers."
92
atteindre
"to reach," "to achieve"
Ça a atteint de nouveaux sommets.
"It has reached new heights."
93
préparer
"to prepare," "to make"
Je prépare le déjeuner.
"I'm making lunch."
94
ajouter
"to add"
Ajoutons un peu de sel.
"Let's add a bit of salt."
95
voyager
"to travel"
Je voyage en Europe.
"I travel in Europe."
96
payer
"to pay"
Avez-vous payé l'addition ?
"Did you pay the check?"
97
vendre
"to sell," "to distribute"
Je vends mon appareil photo.
"I'm selling my camera."
98
acheter
"to buy"
Tu achètes un ordinateur.
"You buy a computer."
99
pousser
"to push"
Nous devons pousser la voiture.
"We have to push the car."
100
tirer
"to pull," "to shoot"
Il faut tirer très fort.
"You have to pull real hard."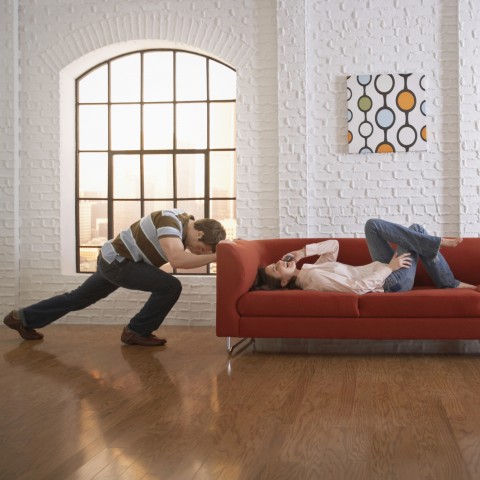 Il pousse le canapé. ("He's pushing the couch.")
3. How FrenchPod101 Can Help You Learn More French
In this French verbs guide, you've learned everything about French verbs, from conjugation to auxiliary, groups, and irregular French verbs. And of course, you now have a wide selection of the most useful French verbs, with examples to get you familiar with them.
Did I forget any important verb that you know? Do you feel ready to put them to work in your daily conversations with French speakers?

FrenchPod101 also has tons of vocabulary lists with audio recordings and free resources to boost your studies and keep your French learning fresh and entertaining!
Remember that you can also use our premium service,  MyTeacher, to get personal one-on-one coaching. Your private teacher can help you practice with verbs and conjugation using assignments, personalized exercises, and recorded audio samples for you. They can also review yours to help improve your pronunciation. Happy learning on FrenchPod101!
About the Author: Born and bred in the rainy north of France, Cyril Danon has been bouncing off various jobs before he left everything behind to wander around the wonders of the World. Now, after quenching his wanderlust for the last few years, he's eager to share his passion for languages.