Each year, France celebrates the Épiphanie the French way, with lots of great food. In this article, you'll learn about French Epiphany customs and more facts about the Christian Feast of the Epiphany.
At FrenchPod101.com, it's our goal to make every aspect of your language-learning journey both fun and informative—starting with this article!
Ready? Let's dive in.
1. What is Epiphany Day?
Epiphany (Épiphanie) is a Christian feast that celebrates the visit of the Biblical Magi to the Baby Jesus. However, this feast takes root in pagan celebrations. The word "Epiphany" comes from Greek, and it means "appearance."
For the Greeks, the epiphanes were gods who made themselves visible to men. To honor them, they observed the Feast of the Twelve Epiphany Gods, who were also called the twelve Olympians. Epiphany also symbolizes the manifestation of light, as the days start to get significantly longer from this day on.
For Christians, Epiphany celebrates the encounter of the three Magi Kings, Gaspard, Melchior, and Balthazar, with the Son of God, Jesus.
2. Date of Epiphany in France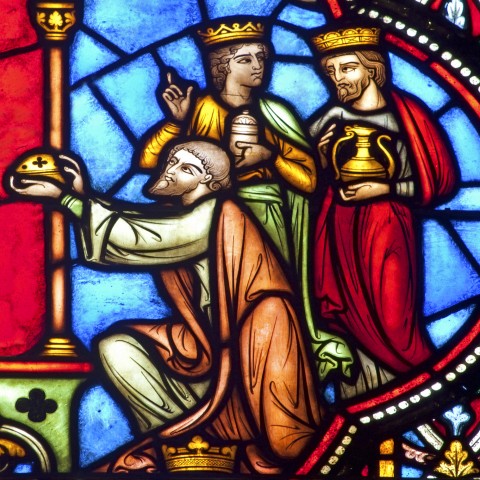 Although Epiphany officially falls on January 6, not being a national holiday in France, it falls every year on the second Sunday after Christmas, which is the first Sunday of January.
3. How is Epiphany Celebrated in France?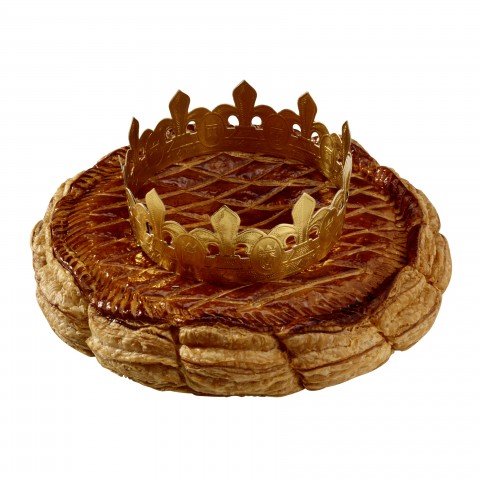 Celebrating Epiphany Day in France means lots of galette des Rois ("king cake" or "Epiphany cake")! This is the number-one celebration for Epiphany in France. The name derives from the French words for "Magi" and "king," which are rois mages and roi, respectively.
The galette des Rois is a round-shaped cake that symbolizes the sun, and that people eat with their family and among friends. According to tradition, king cakes are cut into as many pieces as there are guests, plus one. The latter piece, called the "Good Lord's Piece," the "Virgin's Piece," or the "Poor Man's Piece," was meant for the first poor man who would come to the house.
There are different sorts of galettes des Rois in France. In the North of France, it takes the form of a puff pastry cake that can be eaten with jam or filled with marzipan, chocolate, or even fruit. In the South of France, it's a brioche with preserved fruits in the shape of a crown. The most famous galette, and the best-selling galette in France, is the one made of puff pastry filled with marzipan.
What's special about the galette des Rois is that it contains a lucky charm, a little figurine. There are two kinds. Every year, bakeries offer a series of charms based on the same theme. For example, there are figurines representing a French celebrity. The fève, or "lucky charm," is hidden in the galette, and the person who finds it in their piece becomes a king (roi) or queen (reine) for the day. Traditionally, before eating it, the youngest child in the family would hide under the table and designate which person would get each piece of the galette, and thereby tirer les rois, or "choose the king."
In France, there are those who collect these charms from galettes des Rois. They're called fabophiles. They look for rare charms in garage sales, antique markets, and even on the Internet. Some figurines can even cost up to 2,000 euros!
4. Special Epiphany Cake for the President
Do you know what's special about the galette des Rois made for the President of the French Republic?
For the French President, master pastry chefs make a galette without a charm, so he can't be crowned. This tradition dates to 1975 when President Valéry Giscard d'Estaing was given a giant galette measuring one meter in diameter.
5. Essential French Vocabulary for Epiphany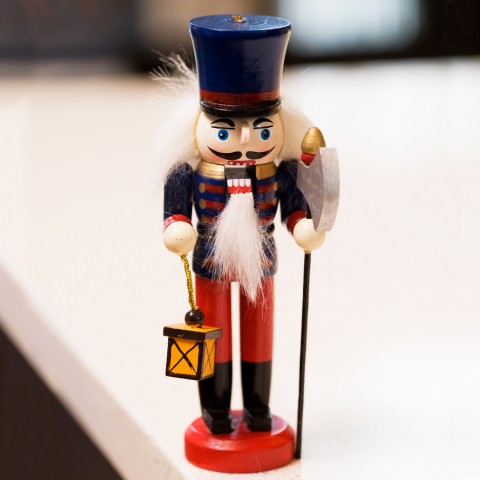 Ready to review some of the vocabulary words we went over in this article? Here's the must-know vocabulary for Epiphany in France!
Reine — "Queen"
Roi — "King"
Épiphanie — "Epiphany"
Frangipane — "Frangipane"
Figurine — "Figurine"
Galette des Rois — "Epiphany cake"
Couronne — "Crown"
Tirer les rois — "Choose the king"
Fève — "Lucky charm"
Rois mages — "Magi"
To hear each of these vocabulary words pronounced, and to read them alongside relevant images, be sure to check out our French Epiphany vocabulary list!
Final Thoughts
We hope you enjoyed learning about the celebration of Epiphany in France with us!
Do you celebrate Epiphany in your country? If so, are traditions similar or very different from those in France? Let us know in the comments; we look forward to hearing from you!
If you're interested in learning more about French culture, or want some wintery words up your sleeve to get you through the next couple of months, you may find the following pages useful:
Learning French doesn't have to be overwhelming or boring. With FrenchPod101.com, it can even be fun! French is a lovely language accompanied by a unique and colorful culture—don't miss out on a perfect opportunity to start learning today.
If you're serious about mastering the language, create your free lifetime account today and learn French like never before!
Happy French learning! 🙂