How do the French celebrate Armistice Day, and why?
Armistice Day in French culture is one of the most important and widely celebrated holidays. It commemorates the end of WWI, during which France suffered heavy losses. In this article, you'll learn about his significant public holiday in France, and about French Armistice Day traditions.
At FrenchPod101.com, we hope to make every aspect of your language-learning journey both fun and informative!
1. What is Armistice Day?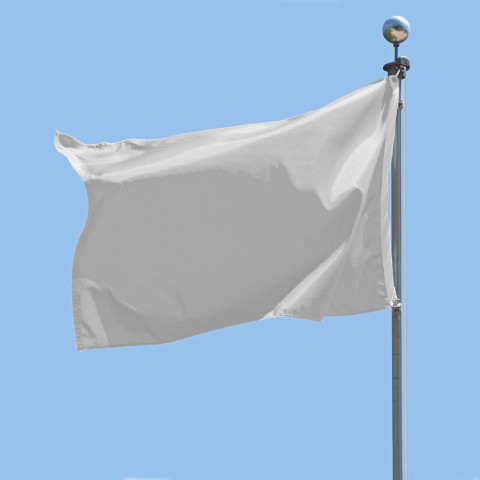 If you know French history, you might know that November 11, 1918, is an important date for French people. In fact, it is a public holiday. This is the date of an armistice, a convention signed by several governments in order to stop combat between their armies. This armistice marked the end of World War I.
World War I was a military conflict that mostly took place in Europe between 1914 and 1918. It was a traumatic war for France, because it was the most heavily affected country, with 1.4-million people dead. It ended when the English, French, and Germans signed the armistice of November 11, 1918.
The last French soldier of WWI, Lazare Ponticelli, died on January 20, 2008, at the age of 110. After his death, it was decided that November 11 should no longer be a commemoration of the soldiers who fought in the First World War, but rather a commemoration of all of the French soldiers who have died during service.
2. French Armistice Day Celebrations & Traditions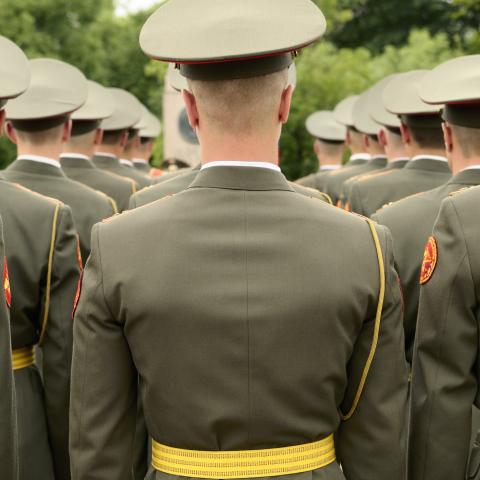 How do the French mark Armistice Day? What do the French do on Armistice Day?
On each November 11, the President of the French Republic conducts a ritual in order to commemorate this date. He lays a tricolored sheaf in front of the tomb of Georges Clémenceau as a symbol of victory in the Great War. Then, escorted by the Cavalry of the Republican Guard, he goes back up the Champs-Élysées and reviews the troops on Charles-de-Gaulle Square. Finally, he engages in private prayer in front of the Tomb of the Unknown Soldier under the Arc de Triomphe.
Small ceremonies are organized each year in French cities and towns. Usually, they consist of musicians—marching bands, for example—who play some music. French people can go and watch these concerts, which are generally free.
During this public holiday, the President of the Republic wears the Bleuet de France pinned to his buttonhole, as do some other French people. This French flower for Armistice Day symbolizes the support and the solidarity of France to its veterans, widows, and orphans.
3. Brave & Reckless
Do you know what nickname was given to the French soldiers from the First World War?
The French soldiers from the First World War were nicknamed poilus. At the time, the word poilu could mean, in the familiar language, somebody who was courageous and manly. To nickname the French soldiers poilu indicated that they were brave and reckless.
4. Must-Know Vocabulary for Armistice Day in France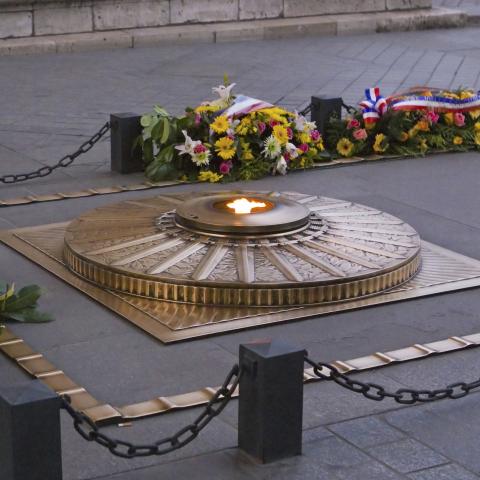 Here's the essential vocabulary you should know for Armistice Day in France!
Armistice de la Première Guerre mondiale — "Armistice Day"
Combat — "Fight"
Parade — "Parade"
Première Guerre mondiale — "World War I"
Trêve — "Truce"
Solennel — "Solemn"
Tombe du soldat inconnu — "Tomb of the Unknown Soldier"
Mémorial — "Memorial"
Cessez-le-feu — "Cease-fire"
Accord — "Agreement"
To hear each of these vocabulary words pronounced, and see them accompanied by relevant images, be sure to visit our French Armistice Day vocabulary list!
Final Thoughts
We hope you enjoyed learning about French Armistice Day with us, and that you learned something new. Does your country also have celebrations for the end of World War I? Let us know in the comments!
Learning about a country's culture may be the most rewarding and entertaining aspect of trying to master its language. If more cultural information is what you're after, be sure to check out the following pages on FrenchPod101.com:
We know that learning a new language is a monumental task, but you can do it! Practice, consistency, and the proper learning materials can get you from beginner to fluent before you know it. And FrenchPod101.com will be here with you on each step of your language-learning journey! Create a free lifetime account today.