Have you ever savored traditional French cuisine, paired with some of the best French wine available? You haven't really lived until you have.
Truly, French cuisine dishes have taken the world by storm, along with the country's fascinating food culture. It should be no surprise, then, that the French honor this each year on French Gastronomy Day.
In this article, you'll learn a little bit about French gastronomy history, what food means to the French, and how people like to celebrate! At FrenchPod101.com, we hope to make every aspect of your learning journey both fun and informative—and we think you'll agree that food is a good place to start!
1. What is French Gastronomy Day?
First of all, what is French gastronomy?
Gastronomy is the art of making good food. In France, gastronomy may be defined as the art of the table combined with the pleasure of eating. The "French gastronomic meal," with its rituals and presentation, was listed in 2010 as an Intangible Heritage of Humanity. French people do indeed have a typical way of eating and matching food with wine, with a succession of dishes and a specific way of setting the table.
Launched in 2011 by Madame Sylvia Pinel, Minister of Craftsmanship, Commerce and Tourism, Gastronomy Day strives to celebrate the expertise, tradition and innovation of French gastronomy. This holiday has many goals. First of all, to promote French cuisine all over the world, and to make it a matter of tourism. But it also seeks to promote public awareness of the diversity of regions and products, as well as the many careers that have to do with gastronomy.
Do you know about the Michelin Guide? It's one of the oldest and most famous gastronomic guides in the world. After investigations by inspectors from the Guide, restaurants get stars, which are labels of quality, with three being the highest. France is the country with the second most stars!
2. When is Gastronomy Day?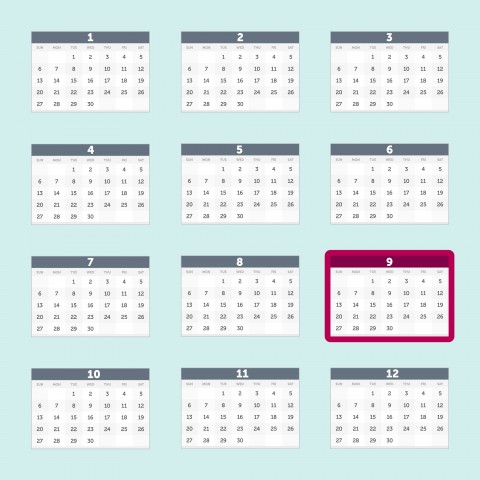 Each year, France celebrates Gastronomy Day during the first week of autumn.
3. Popular Gastronomy Day Celebrations
Every year, a theme is chosen for the holiday in order to vary possibilities. Events such as amateur cooking contests are organized. All regions of France celebrate this event, but it may actually be more popular in other countries than it is in France! Countries such as South Africa, Japan, and Canada have participated in this tasty event.
This holiday is still recent, and isn't well-known by most French people. However, its success is growing: ninety-eight French departments have celebrated this event and more than 75,000 professionals have participated.
4. Famous French Dishes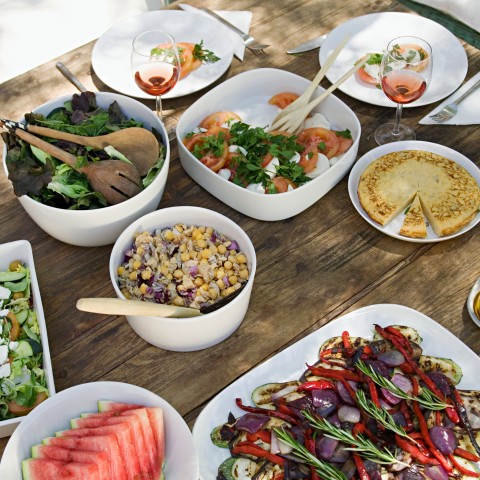 If you know about French cuisine, can you name three famous French dishes?
French cuisine has numerous different dishes, so there is a wide possibility of choices! For example, the macaron, foie gras, and old-fashioned blanquette de veau are three French dishes that are famous all over the world.
5. Useful Vocabulary for Gastronomy Day in France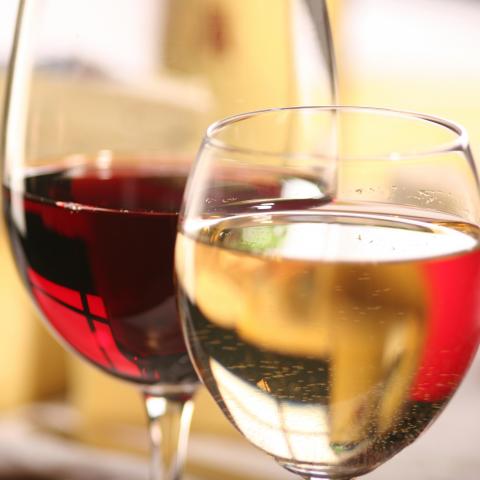 Here's some vocabulary you need to know for Gastronomy Day in France!
Septembre — "September"
Vin — "Wine"
Repas — "Meal"
Quatrième — "Fourth"
Festival — "Festival"
Français — "French"
Cuisine — "Cuisine"
Week-end — "Weekend"
Diversité — "Diversity"
Thème — "Theme"
International — "International"
To hear each vocabulary word pronounced, check out our French Gastronomy Day vocabulary list!
How FrenchPod101 Can Help You Become a Master of French Culture
We hope you enjoyed learning about the beauty of French gastronomy with us! Before you go, we have to know: What's your favorite French food or dish? Your favorite French wine? We look forward to hearing from you!
To continue learning about French culture and the language, explore FrenchPod101.com! We provide an array of fun and effective learning tools for every learner, at every level:
Insightful blog posts on a range of cultural and language-related topics
Free vocabulary lists covering a variety of topics and themes
Podcasts to improve your listening and pronunciation skills
Mobile apps to learn French anywhere, on your own time
Much, much more!
If you want to really get the most out of your French learning experience, we suggest that you upgrade to Premium Plus. Doing so will give you access to your own French teacher who will help you develop a personalized learning plan based on your needs and goals. Yes, really!
French is a lovely language, and definitely worth every ounce of effort and determination you're putting into learning it. Know that it will pay off, and FrenchPod101 will be here to help you on each step of your journey to language mastery.