So, you're ready to move to France! Will you live and breathe the amazing culture of the City of Love or stroll on the sandy wonders of the Côte-d'Azur? Maybe you prefer the lush countryside of the Alsace region and long to taste the elixir of its world-famous vineyards. Or waking up in Annecy with the smell of wildflowers and breathtaking views on the Alps mountains? Whatever you seek, there's a beautiful corner waiting for you in France. But if you want to live there, let's put it bluntly: You'll have to make French money!
Start with a bonus, and download the Business Words & Phrases PDF for FREE! (Logged-In Member Only)
Table of Contents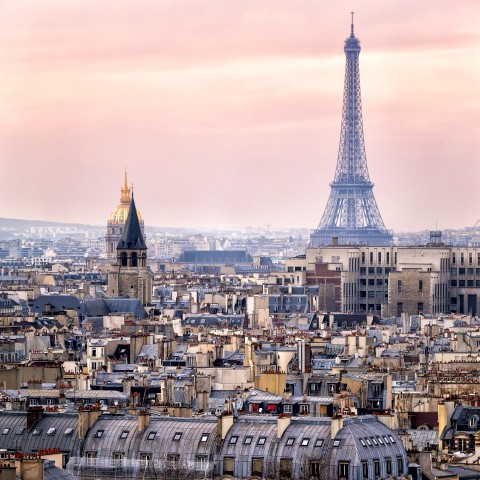 Moving to a new country is equally exciting and challenging, but finding a job abroad is mostly just a headache. However, no matter your skills or your level of French, if you know where to look and how to deal with the French working culture, you'll always be one step ahead of your competitors.
In this guide, we'll walk you through the whole adventure of finding jobs in France, from work ideas to foreigners' favorites, up to the best places for your job-hunting. Take it from a local: It's not easy to find jobs in France, especially English-speaking ones, but it's definitely rewarding!
If you're reading to start working and living in France, we truly hope this guide will provide you with all the information you need on finding employment in this beautiful place.
1. Get Your Paperwork Ready
Before we go job-hunting, let's get the bureaucratic burden out of the way and make sure you have everything you need when you find your dream job. Obviously, this only applies if you intend to work within the limits of the Law, something we strongly encourage for many reasons, ranging from your personal safety to the penalties you'd be exposed to otherwise.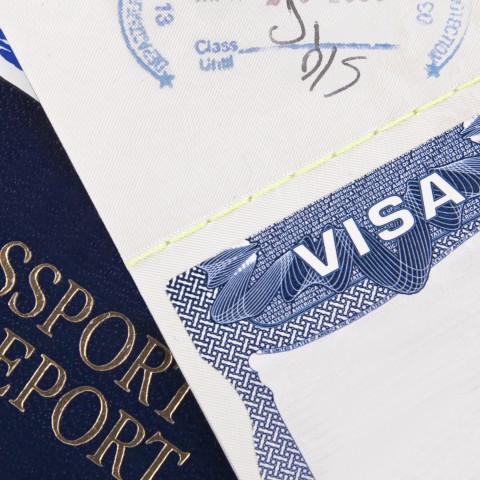 1- Working Permit & Visa
If you're from the EU-EEA (European Union – European Economic Area), you can live and work in France with very few formalities and restrictions.
For most other people, it's significantly tougher, as France has tightened its immigration rules in recent years in an attempt to lower the unemployment rate. Priority is given to the native workforce or to European nationals, but there are still many sectors where foreign workers are welcome!
Do I need a Visa?
Find out by filling out a quick form from the official government website.
How do I apply for a Visa?
Once again, check the official website. It will guide you step-by-step and allow you to track your application.
Work and residence permits in France are a wide topic and the specifics depend on your home country, the kind of job you seek, and the set of skills you have to offer. So checking out the official website may be the best way to learn more about Visa requirements for foreigners to work in France.
In a nutshell, most employees looking for a job in France will need to apply for a Residence Permit or a Talent Passport Permit a few months before entering the country and will need to be sponsored by a French employer. It's generally much easier to get the permit when applying for a highly qualified job than for entry-level work. You can read more about this on Expatica.com or Welcome to France.
2. Find the Right Job for You
As in any country, there's a galaxy of different career fields or positions you could undertake in France. It first comes down to your personal tastes, but then also to your level of French because let's face it: speaking French will always be a HUGE advantage.
Do I sound like "Captain Obvious" here? Believe me, this simple truth is much truer in France than in most other countries, because English isn't yet so widely spread in the French monde du travail ("world of work").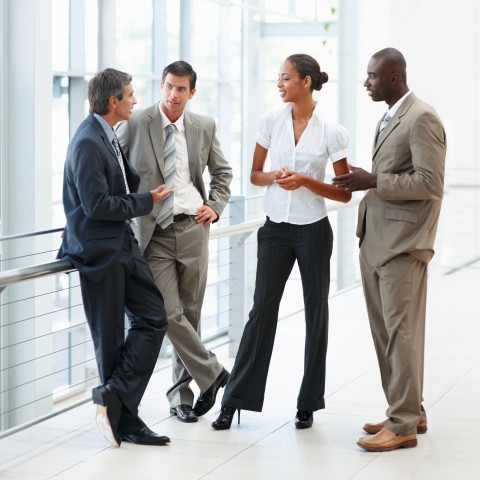 1- If You are Fluent in French
If French holds no secrets for you, you can afford being picky when finding a job in France! Depending on your skills and degrees, you'll find a wide variety of jobs and can apply freely, just as you would in your home country.
Throughout your job-hunting, there's a good chance you'll be asked for proof of your fluency. DELF and DALF are French proficiency certificates and are a reasonably cheap option. They're valid for life and widely recognized.
2- If You are Intermediate in French
You'll have to be more flexible, but there will still be many more open doors than without any French in your arsenal! Don't be shy about using it in your professional interactions and in advertising about your interest in learning more. Potential employers will appreciate it and it will greatly facilitate your job search.
You could also consider getting a certificate, such as DELF or DALF diplomas, but many employers simply test your level during the job interview. So, there are options when it comes to intermediate French jobs for foreigners.
3- If You are a Beginner in French
You'll have to be open-minded and more creative, as many options won't be available for you, like most jobs involving customer service or collaborative work. In that case, I recommend that you take a closer look at the Foreigners-friendly jobs listed in the next section.
I would also recommend that you work hard and smart to get at least the survival basics to get you through your working days in France. FrenchPod101 offers a wide variety of free resources and lessons, starting from absolute beginner. You can speed up the process with MyTeacher to get private one-on-one help and guidance from your personal teacher.
4- Foreigners-Friendly Jobs
Citizens of France are usually not really into foreign languages and their average English level leaves a lot to be desired. For you, this can be an amazing opportunity to fill all kinds of unsuspected vacancies! There are many types of jobs you can perform just by being a native speaker from your home country, or with an intermediate level of English and an open mind. Here are a few examples:
Language Teaching
This is always the first one that comes to mind, and for good reason! Teaching English is in high demand, but you could also find a job teaching another language.
For English teaching jobs, head to the following portals:
For this kind of job, a TEFL certificate will often be asked for (although not many employers actually check if you really have it) and experience is usually requested.
There are countless academies and private schools in France, with more than 300 in Paris alone, and you should thoroughly research their reputation before applying. Chains of language schools can be a quick road to employment, but keep in mind that it's often the least stimulating and financially rewarding.
Also, outside of the realm of famous academies, you might want to expand your search to primary and secondary private language schools as well as universities.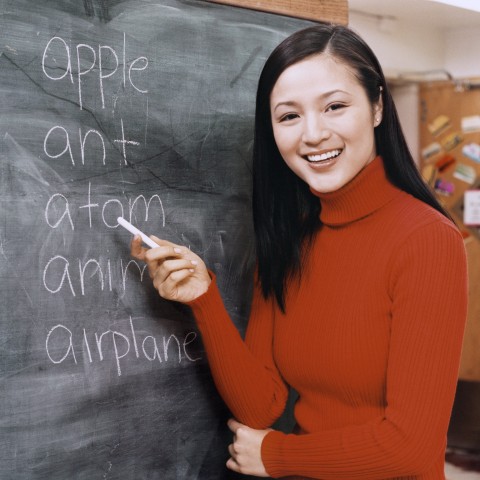 Tourism Industry
There's a wide range of jobs in the tourism business where you can thrive just by being a foreigner or thanks to your skills in any language in high demand (English, Spanish, or Mandarin, to name a few).
Jobs range from Guide touristique ("Tour guide") to working in an Agence de voyage ("Travel agency"). Working as a receptionist for hotels or Auberges de jeunesse ("Youth hostels") is another popular option, but you could go off the beaten path and attend passengers on a luxury cruise or guide mountain hikers. Your imagination is the limit!
Check out the Pages Jaunes ("Yellow pages"), the French official business directory where you can find extensive lists of businesses by category and location.
NGOs and Think Tanks
Paris, especially, is the best place to start if you want to work for one of its many NGOs, Think Tanks, and institutions that are posting job offers on a regular basis.
The OECD (Organisation for Economic Co-operation and Development) is a good place to start, with a frequently updated joblist on their official website.
You can also check the career section of UNESCO, as well as SOFRECO, or really any "Human Rights" association based in France, such as the FIDH.
Check out websites specialized in NGO jobs such as IndevJobs as well as general job directories like Indeed.
If you do check out some French job-hunting websites while looking for work in France, you're likely to find success, followed by a fruitful career start.
Assisting Other Foreigners
Another way to use your unique position and expertise is to help other foreigners make it to France!
As a Relocation consultant, you'll help other foreigners move to France. You can find a list of Relocation companies to check out.
Working as a French Red Tape Expert is another way to put your unique knowledge to work. If you've been in France for a couple of years or more, you should have learned a lot about the ropes and knots of French bureaucracy, as well as all of its overly complicated and soul-consuming rules and regulations!
As long as France remains the top destination for British and US citizens wanting to buy a new home, either for vacations or relocation, there will be a high demand for Estate Agents. Check out Leggett Immobilier for an example of successful businesses hiring agents.
5- Volunteering in France
Now what if you want to get your first experience in France without going through the trouble of getting a work permit? Or to simply enjoy the local lifestyle for a short time on a tourist visa?
Then, being a Volontaire ("Volunteer") in France might be for you, and although it's not gonna make you any wealthier, it will lift your spirit with wonderful experiences and unique job opportunities!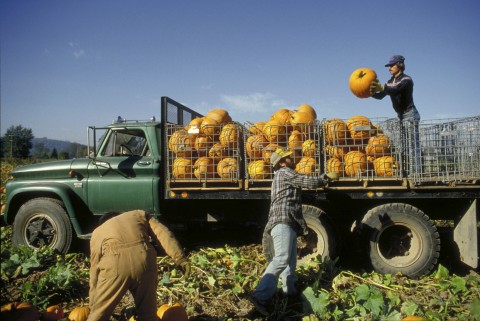 Volunteering usually consists of offering your time and energy in exchange for lodging and, in the best case scenario, food. The workload is usually not overwhelming and it's a great way to meet people and experience various jobs as well as the local lifestyle, without the commitment of an actual work contract.
You can find a wide variety of jobs from walking dogs (or horses!) to renovating houses or even helping on movie sets, but you'll find that 90% of these opportunities are given by farms and hostels.
Workaway and HelpX are two similar volunteering services. I personally find Helpx messy in its presentation (the job directory is quite terrible to look at) and Workaway has a significantly larger catalog. Both have a Premium membership for anything above just browsing the job listing. This means that you'll have to pay a yearly fee to be able to contact the hosts (employers).
WWOOFing is the most popular option for nature lovers. It specializes in organic farming and may help you indulge in your French wine-tasting fantasy! (As if you needed more reasons to relocate to France for a while!)
3. Job-hunting in France from A to Z
Now that you (hopefully!) have a better idea of what kind of work you're aiming at, let's see what the best ways to find ANY kind of job are!
1- General Job Search Engine
Official Websites
Pole-emploi is the national agency for employment and as the biggest resource for French jobs, it's your logical first stop. It has offices all over the country, but you can simply browse it online and lose yourself in its staggering number of job offers (688,535, at the time of writing!). Over time, it has partnered with more than 100 other job portals such as APEC or Monster.fr and is aggregating all of their results.
APEC (Agence pour l'Emploi de Cadres) is another national agency specialized in the employment of executives, and it also has a very well-stocked job directory.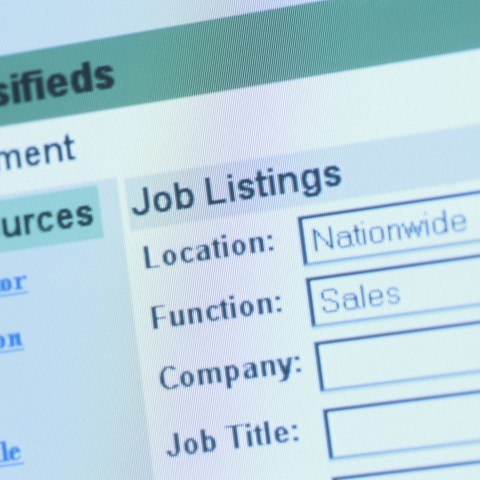 French Favorites
Forget about Craigslist and jump right in these born and bred French job-finding websites!
Leboncoin – Emploi: If you're looking for the French Craigslist, look no further. Leboncoin ("The good corner") has a massive collection of ads and will keep you busy for weeks to come!
MeteoJob: Although "only" ten years old (compared to its antique competitors), MeteoJob is now a force to be reckoned with.
RegionsJob: Even if you're into French job-hunting, you may not have heard of RegionsJob as it doesn't fare very well in "Top Tens." This is because its directory is divided into regions with different domain names such as NordJob or ParisJob. But all in all, it's also a major player!
Here are a few more, in no particular order, that are still going strong:
Still not burned-out with job directories? Here are some more resources you can check out:
Indeed, although not French, is the second-biggest job-hunting directory in France, with more than six-million visitors every month.
Craigslist is also available in France. Remember when I told you to forget about it? Really, you should, unless you're desperate enough to dig through its job section: a mass grave of creepy half-disguised prostitution ads of questionable legality.
2- Specialized Job Directories
If you're looking for a job in a specific field and you've come out empty using the general search engines, try some more specific directories. I cannot list them all, but here are a few examples:
Autorecrute is listing more than 1000 jobs in the Car industry.
AFJV has a well-stocked directory for the Video Games industry.
L'Hôtellerie Restauration is specialized in…guess what? Hotels and restaurants.
3- Getting Help Finding a Job
Temporary Jobs
The Agences d'Intérim ("Temporary job agencies") are increasingly popular in France. They offer your resume to potential employers in exchange for a fee (paid by the employer).
The good thing is that you're technically working for the agency and usually for a higher paycheck than what you'd get while on a normal work contract.
The icing on the cake is that the French working laws will shower you with financial bonuses such as the Prime de précarité ("Precarity bonus") and the Indemnités de congés ("Paid leaves allowance"), to make up for the temporary nature of the contract.
Most Interim agencies have physical offices where you can directly meet someone and drop off your resume without arranging an appointment beforehand, but you can also register online.
Here's a list of some of the major players in the Interim business:
Recruitment Agencies and Headhunters
Similar, but not confined to temporary jobs, the Agences de recrutement ("Recruitment Agencies") and Chasseurs de têtes ("Headhunters") can be a decent way to get help finding a job in France. But unless you have some skills that are in high demand or a couple of fancy degrees, they're likely to politely thank you for your resume before burying it at the bottom of a huge pile of forgotten talents.
4- Expat Portals and Communities
There's a number of Expats work directories, listing various kinds of jobs, often related but not limited to English and teaching.
Some of these portals are:
Another possible place for finding employment in France are Expats communities on social networks and message boards, such as American Expats in Paris or Expats in France.
Obviously, I cannot list them all here, but a simple search on Facebook or Reddit will take you a long way.
5- Job Fairs
Find where you can attend the Salons de l'emploi ("Job fairs") and get out there! You can have several interviews in one day, which is an amazing shortcut. But keep in mind that you'll have to be well-prepared and very convincing to win them over in the few minutes they usually allow.
You can find more information about the dates and places of these events on nSalons or recrut.com.
6- Spontaneous Applications
With the rise of the internet, it has fallen out of grace, but I strongly believe in the power of the Candidature spontanée ("Spontaneous application") and the Porte à porte ("Door-to-door") as a way to differentiate yourself and catch an employer's attention.
Spontaneous applications can work anywhere. Get the email address of the company and send them some love in an emotional cover letter and an expertly crafted resume.

Most French companies' website will have a link called Contactez-nous, Nous contacter ("Contact us") or Carrières ("careers").
Door-to-door is even bolder and will probably work best for small- to medium-sized businesses. It will do wonders at your local bakery, but the receptionist at the office of a multinational corporation such as Renault or Dassault-Aviation might be confused about what to do with your resume.
7- NETWORKING, The Power of People!
Why this enormous title? Because this is the most important way to find a job in France (and most likely anywhere in the world). To be honest, everything I've previously enumerated can give you some results, but it really counts for about 10% of the job opportunities out there. Where are the 90%, then? Networking, networking, NETWORKING.
Most jobs in France are found through relationships and contacts, and even the positions that you see listed on Pole-emploi often end up being filled by someone with contacts within the company.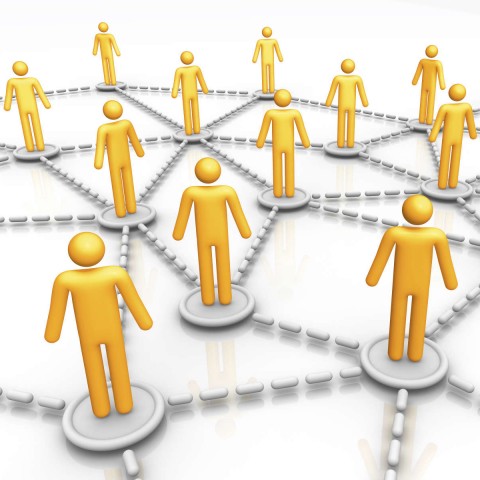 My golden rules of successful networking are:
Make the best of every single contact that you have and stay in touch with as many friends, acquaintances, and coworkers as possible, for as long as you can. It can take a lot of energy, especially if you're not on the extrovert side, but it will pay off.
Make sure everybody knows on social media that you're looking for a job.
Get out there! Take every opportunity to meet people with similar interests and genuinely make new friends. Maybe you'll just end up doing yoga together, but there's always a chance they'll eventually lead you to your dream job.
4. Here's Why You'll Love Working in France
Working in France comes with a list of benefits that are truly hard to believe for many foreigners, including lots of days off and a collection of goodies and vouchers on just about everything. So let's take a look at France work benefits and perks, shall we?
Job Security
Working in France, you're protected by a heavy set of laws making you hard to fire and leaving you with a hefty compensation if it happens. Lately, some of these laws are being targeted by President Macron to make the Code du travail ("Labor code") more flexible in favor of higher employment rates, but at the moment, French workers are well taken care of.
Unemployment Allowance
If you happen to lose your job or are coming to the end of your temporary contract, you can benefit from the Allocation Chômage: the French unemployment allowance program. You will be compensated monthly for about two-thirds of your former salary to help you find another job!
Transport and Food Subsidies
If you come to work using public transports, your employer will pay for at least 50% of your monthly Pass. In some cases, they can also pay for your gas if you come with a car.
On top of that, most companies pay half of your Tickets restaurant: vouchers that can be used in any restaurants or bakeries, and many supermarkets.
35-Hour Weeks
Many workers in France are working more than the legal limit of 35 hours per week. But in that case, they get compensated with paid vacations called RTT. That's a fair amount of additional days off if you work 38 hours per week! And overtime is strictly regulated—you don't mess with French working hours!
Paid Holidays
On top of your RTT, you'll get five weeks of paid vacation per year. Oh, and did I mention around 11 days of national holidays (when we're lucky enough not to have them on Sundays!) and some more special time off if you get married?
Health Insurance
If our cheap health care system wasn't a good enough reason to relocate to France, many employers offer cheap deals on a Mutuelle: a complementary private plan that takes care of whatever the general health care isn't paying for you.
Your Best Friend: the Comité d'entreprise
If you're working for a big company, it'll most likely have what we call a Comité d'entreprise ("Work council"). These guys are working full-time on your happiness by providing all kinds of perks: from cheap tickets to discounted holidays and various kinds of vouchers for books and gifts.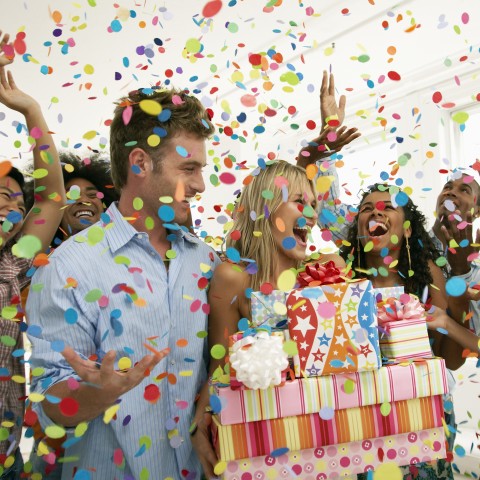 5. How FrenchPod101 Can Help You Get a Job in France
And here we are! You've learned what kind of work you can find in France, how to search for it, and more importantly, how to land the job of your dreams. Are you excited to work in France? Do you think you can gracefully blend in with the French work culture?
FrenchPod101 has tons of free vocabulary lists with audio recordings that can help you prepare for your job search:
Learn more about the professional vocabulary that you'll need to quickly go through job offers, using the most important keywords that we've seen in this guide.
Remember that you can also use our premium service, MyTeacher, to get personal one-on-one coaching and have your private teacher answer any of your language questions during your job search!
About the Author: Cyril Danon was born and bred in the rainy north of France, Cyril has been bouncing off various jobs before he left everything behind to wander around the wonders of the World. Now, after quenching his wanderlust for the last few years, he's eager to share his passion for languages.