Learning about French holidays is an excellent way to gaze at the country's culture from a viewpoint you otherwise wouldn't. La Chandeleur is no different, providing you with a lot of great history to study and ponder.
La Chandeleur or "Candlemas" is a French religious holiday, known for the delicious crepes the French make to celebrate. In fact, it's often called Crêpe Day!
As with many holidays in France and worldwide, La Chandeleur lost its religious meaning over time. Originally a day to worship the god Pan, and later Jesus Christ, most French today use Candlemas as a day of fun and good French food.
While the religious meaning is pretty much looked over today, many Candlemas traditions in France remain.
Find out more about Candlemas Day, from Candlemas traditions to information on its shifting meaning over the years.
1. What is Candlemas in France?
La Chandeleur, or Candlemas in France, was once an important religious holiday to the French people. It began as a day dedicated to worshipping the god Pan, as this was a custom Roman tradition. However, this Candlemas tradition came to an end in 472 when Pope Gelasius I decided to Christianize the holiday. Religious people would worship Jesus instead by lighting candles. Chandeleur comes from the word chandelle meaning "candle," hence the holiday's name.
Like most holidays, La Chandeleur eventually lost most of its religious meaning. But that doesn't mean Candlemas traditions ended! Certainly not. This French holiday proves to remain largely celebrated and is held close to the French people's heart.
2. When is Candlemas Day?
The French celebrate Candlemas on February 2 each year, which is forty days after Christmas. This explains the similarities in the two holidays' names.
3. How is it Celebrated?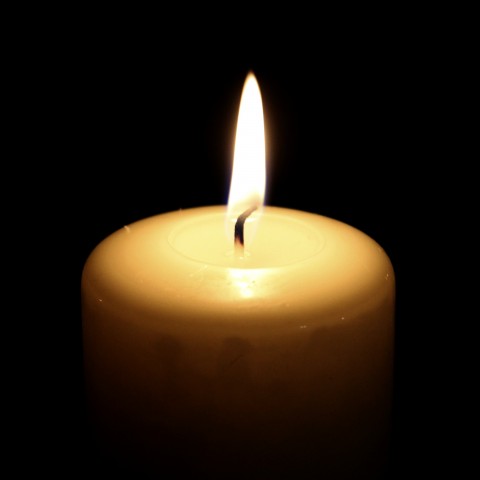 1- French Candlemas Traditions: Crepes
Candlemas is a holiday that French people celebrate with their family if they have young children, or with their friends. And this is France we're talking about, so of course Candlemas celebrations are going to involve crepes and crepe-making! But why do French people make crêpes on this day in particular?
Well, at this time of the year, winter planting would begin. Peasants would use their excess flour to make crêpes. Also, with their round shape and golden color, they reminded people of the sun.
In France, making the crepes is just as much fun as eating them! The French have a fascinating Candlemas tradition: If you use a "frying pan," or poêle à frire, you need to flip the crêpe without letting it fall! If it falls, it brings bad luck. In French, "good luck" is called Bonne Chance and "bad luck" is called Malchance.
In the past, an ancient coin was used while flipping your crêpe. Someone would hold the Louis coin in their hand, and if the crêpe fell properly they would be rich and have prosperity all year long. Nowadays no one does this, but you could still try it with your own currency if you want!
2- Religious Traditions
For those who still hold La Chandeuleur's religious meaning close to heart, there are several religious traditions that take place.
This day is also called by some as the day of "the Presentation of Jesus at the Temple" (présentation de Jésus au temple) or the day of "the Purification of the Blessed Virgin Mary" (purification de la vierge Marie). This is due to the fact that in times past, it was customary for a woman to present herself for purification about a month after a boy's circumcision; in the Book of Luke, this occurs with Jesus.
On Chandeleur in France, many people attend church with candles and have them blessed. It's believed that the candles serve as a representation of Jesus' claim to be Light.
Further, many French people light their homes with candles and put away Christmas decorations.
4. Additional Information
A few weeks before the day, French people will start seeing advertisements for crêpe batter in magazines or on television. There are two types of batter. One is made with wheat for sweet fillings, and the other is made with buckwheat for savory fillings.
Now, crepes are a kind of really thin, soft, pastry dough made with milk, eggs, flour, and a bit of butter to make it better. You put them in a pan, flip them, and fill them with whatever you like. Usually, it's sweet with sugar, jam, or chocolate.
Crepes called Crêpes Suzette are a great classic of French cuisine invented by Auguste Escoffier. They're made with melted butter mixed with sugar, Grand Marnier, orange, and lemon. They can be flambéed with Grand Marnier.
Crêpes from Brittany are also popular throughout France. If you go to Brittany, you simply must try this culinary specialty!
5. Must-know Vocab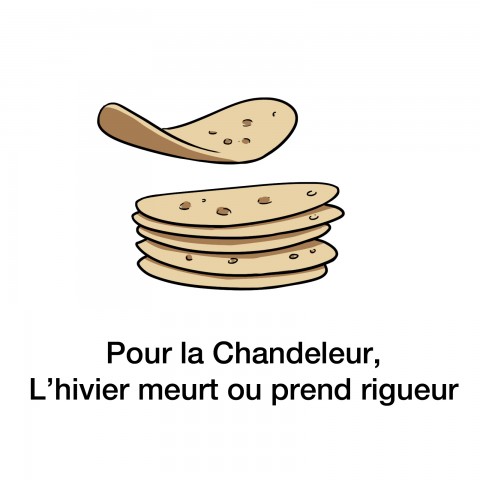 Here's some vocab you should know to celebrate Candlemas Day:
soleil — "sun"
farine — "flour"
hiver — "winter"
minuit — "midnight"
crêpe — "crepe"
chandelle — "candle"
lumière — "light"
présentation de Jésus au temple — "presentation of Jesus at the temple"
fête religieuse chrétienne — "Christian religious festival"
prospérité — "prosperity"
proverbe — "proverb"
purification de la vierge Marie — "purification of the Blessed Virgin Mary"
If you want to hear each of these words with its pronunciation, be sure to check out our French Candlemas Day vocabulary list. Here, you can read each word while listening to an audio pronunciation.
Conclusion
Now you know a little more about France's La Chandeleur. What do you think about this holiday? Do you celebrate Candlemas or a similar holiday in your home country? Let us know in the comments!
To learn even more about French culture, be sure to visit us at FrenchPod101.com. We offer several blog posts, free vocabulary lists, and even host an online community where you can discuss lessons with fellow students. And if you prefer a one-on-one approach to learning, be sure to download our MyTeacher app so you can learn French with your own personal teacher.
Be sure to create your account soon to learn French efficiently, and have fun while doing it!