There's something so delightfully romantic about France—or at least the idea we have of it. Golden fields, beautiful Riviera, foods that enlighten the mind, wines of endless variety, farniente… But summer and August—in terms of France holidays, especially—make for a very different vibe in many aspects of life, and it's important for people planning to visit France in August to know what the place is really like.
In this article we'll explain how Paris becomes a ghost town, see what types of weather you can expect in different parts of the country, and help you find the best destination according to what you like to do. In other terms, we'll answer the question, of what France in August is really like.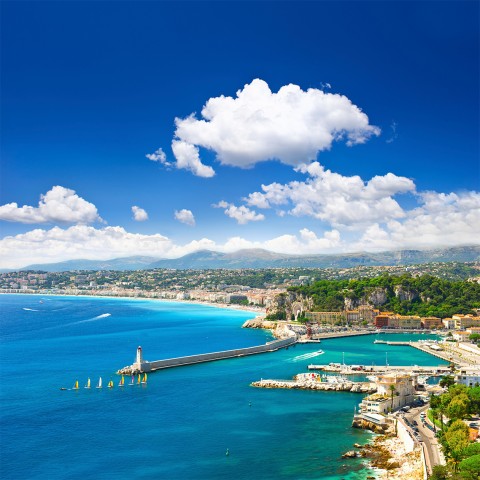 1. The French During Holidays
August for French people is the month when everybody complains about how everyone takes their holidays at the same time. Thus in August, you'll have both tourists and locals going to the best destinations in France.
Indeed, the French don't hesitate to take long holidays, even if they own a shop or a restaurant that would highly benefit from the touristy seasons, and some places close for the entire month, especially the farther North you go. Some refer to Paris in August as a "ghost town," or the "France August shutdown," only peopled by tourists wandering around, trying to find a restaurant or anything that's open.
If you don't like crowds, avoid traveling in the South during the first two weeks of August, because that's where you'll find the biggest concentration of those on holiday, both foreign and domestic.
Check out our list of French words for traveling in France!
2. The Weather in France
France reaches from the North of Europe (kind of), to the South. There are three types of climate: oceanic, continental, and Mediterranean. Thus there's no "best" place to visit in France during August. You have varied options and can choose your ideal temperature! Check out our French vocabulary list about summer!
1- Temperature in France in August:
Temperature in Normandy: Between 12 C (54 F) and 20 C (68 F), 19 days of rain on average.
Weather in Brittany: Between 14 C (57 F) and 22 C (72 F) on average.
Weather in Paris: Between 15 C (59 F) and 24 C (75 F), 13 rainy days on average. Weather in Paris in August can be unpredictable; it can be very warm and nice, or be a downpour. If you're aiming for good weather, don't risk it.
Weather in Lyon: Between 13 C (56 F) and 26 C (79 F) on average, 11 days of rain on average.
Weather in Nice: Between 18 C (64 F) and 27 C (81 F) on average, 7 days of rain on average.
2- What to Wear in France in August:
The etiquette is pretty loose in France; you're free to wear what you wish. To visit churches, you should have appropriate clothing, but it's nothing too strict.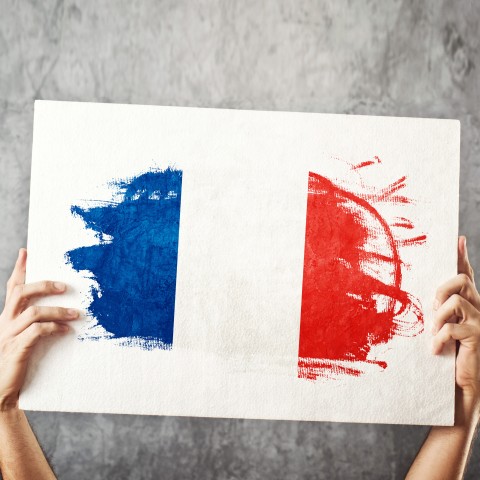 3. Markets
This isn't particular to the month of August, but is a local phenomenon to enjoy every month of the year: the food and goods markets. It's said that France counts no less than one-hundred exceptional markets. In August, there are more stalls, more artisan choices for tourists, and more vintage fairs.
In terms of seasonal products on the market in August in France, you'll find courgettes, beautiful tomatoes, peppers, cucumbers, and lots of yummy fruits. Here are some of France's best markets: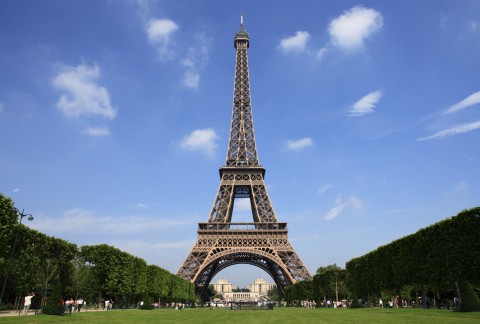 1- Le Marché des Enfants Rouges: Paris, 3e Arrondissement
Open everyday except Mondays from 8:30am to 1pm, and from 4pm to 7:30pm (2:30pm on Sundays).
This is Paris' oldest covert market as it dates back to 1629! Owing its name to an old orphanage, it's situated in the Marais and people often come at eleven o'clock in the morning to see what's cooking, as it offers mostly food. You can find oysters or a tagine, for instance.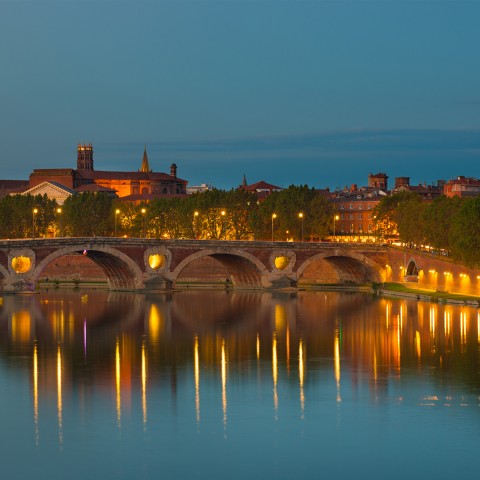 2- Le Marché Victor Hugo: Toulouse
Open everyday except Mondays, from 7am to 1pm.
You'll find about one-hundred stands in this market. Go to the Halle, where you'll find restaurants on the first floor, and wonderful local products on the ground floor.
3- Carpentras
Open every Friday, from 8am to 12:30pm.
There are many markets full of local products in the region since so much produce grows, but the Carpentras is one of the biggest—and where the connoisseurs go for great produce at great prices. In November, it's the first market for truffles, but in August you'll find the best seasonal fruits, among them melons. What's good about this market is that it's not only dedicated to food, so you can have a nice stroll around to find clothes, artisan products, and even plants.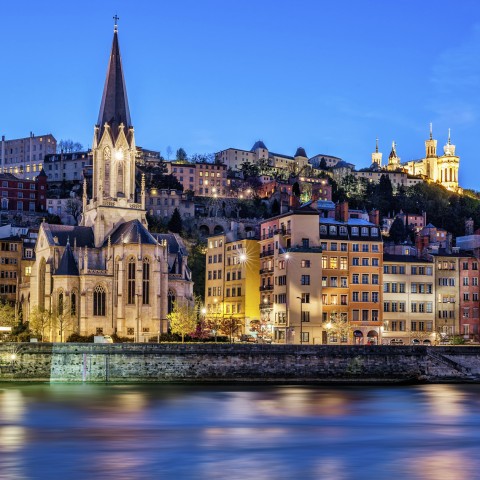 4- Halles Bocuse: Lyon
Open everyday except Mondays from 7am to 10:30pm, and from 7am to 4:30pm on Sundays.
It would be a shame to go to Lyon and miss this wonderful market. There are so many stalls that it's difficult not to get swamped off your feet. You'll find local produce such as the famous fish quenelles, but also seafood, sausages, and cheeses…
4. Things to Do in France in August
1- Museums
Museums in France in August often have longer open hours for tourists to enjoy beautiful art at their times of choice. There are so many wonderful museums open all year that it's difficult to give you the best ones; it's so subjective. However, an incredible experience to have in August, and something that's truly unique, is the Carrières des Lumières. The site is an old query, reconvened in an exhibition space where nicely curated artwork is projected onto the huge walls, and animated and accompanied with music. What's so great about visiting in August is that it's very cool inside, a great rest from the daunting Provençal heat. The village next door is also a must, one of France's Most Beautiful Villages.
How much? 13,50 euros, full price.
Where? Baux-de-Provence.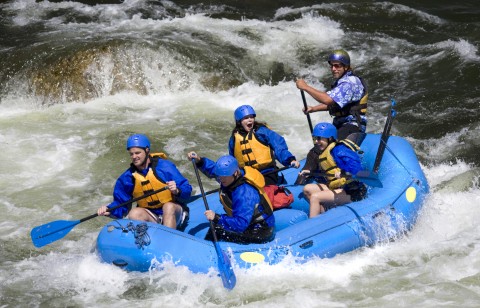 2- Activities
France's nature scene and countryside are beautiful, and there are a lot of great summer sports you can indulge in while spending your August in France for the holidays. Canoe in the Gorges du Verdon (The French « Grand Canyon »), or go rafting, hiking, cycling… Don't close yourself off to these wonderful sporting adventures just because it's not what you think of when you think of France.
3- Beaches
Ask the locals for directions to the nicest beaches! There are always the tourist ones, and the ones for locals. So learn French to make friends with the locals and get juicy tips!! Also, check out our article on what to do and not to do on a beach in France! Final piece of advice: Don't think the only nice beaches are on the Mediterranean coast; the Atlantic coast in August has some wonderful beaches!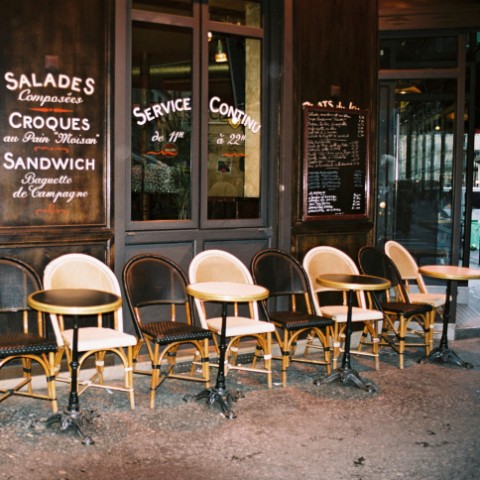 4- Cafes
If you're feeling lonely, remember that it's pretty chill to ask somebody out for a coffee or a drink in France, and people are quite spontaneous. Learn here about the top French words to say on a date! Note that you can also apply the French dating knowledge to other countries. 😉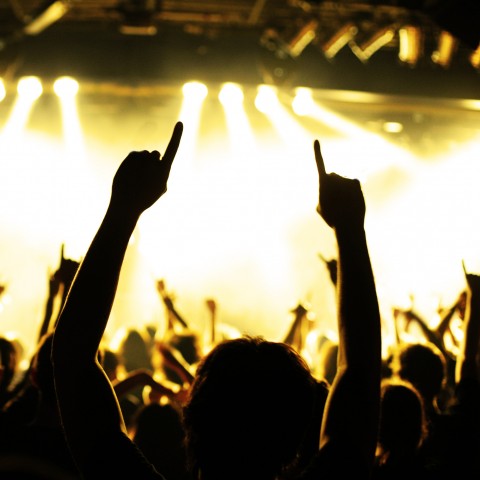 5. Festivals
1- La Feria de Dax
When in 2018? August 11th to 15th
Where? Nouvelle-Aquitaine
Website: https://en.wikipedia.org/wiki/Feria_(festival)
This takes place in the South-Western town, not far from the Spanish border. You'll hear folk music, see fireworks, and enjoy many other activities such as Corrida or bullfighting.
2- Rock en Seine
When in 2018? August 24th to 26th
Where? Ile-de-France
Website: https://www.rockenseine.com/en/
One of the music festivals France has in August, this all-day rock festival typically takes place at the end of the month, in the west of Paris. There's usually a great line-up!
3- La Nuit des Etoiles
When in 2018? August 3rd to 5th
Where? Multiple locations
For instance: https://www.sortiraparis.com/arts-culture/walks/articles/42164-star-gazing-night-2018-at-the-montparnasse-tower/lang/en
This is the "Night of the Stars" festival that takes place at about four-hundred events all over the country, where people can meet and observe the night sky together. These events often provide certified astronomers to help you make the most of it!
4- Festival du Comminges
When in 2018? July 21st to September 1st
Where? Occitanie
Website: https://www.festival-du-comminges.com/en/
This is the August music festival in France for classical music and choirs. In the South of France, it takes place all through August in the charming town that's also on the way of the Camino de Santiago.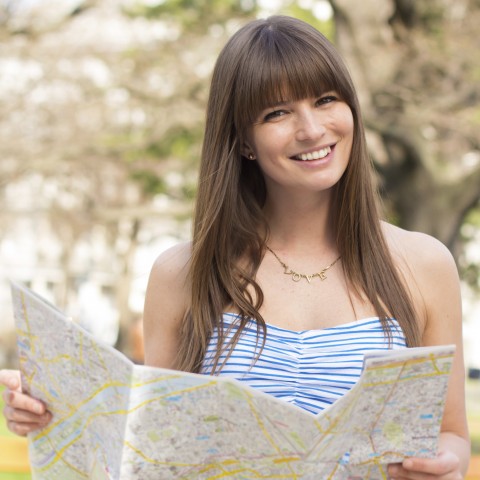 6. Can You Get Away with Speaking English?
It's not for nothing that French people have a bad reputation when it comes to their English speaking. At FrenchPod101, we provide you with easy-to-use French PDF lessons, so you can learn the French you want at your own pace! And if you want to cut to the chase and learn the key phrases in French, well, we've got you covered. Check out our article on the subject, Useful French Phrases and Expressions, if you want to read more about it! By the way, the one thing that you must learn to say, even if you learn nothing else, is 'thank you' in French.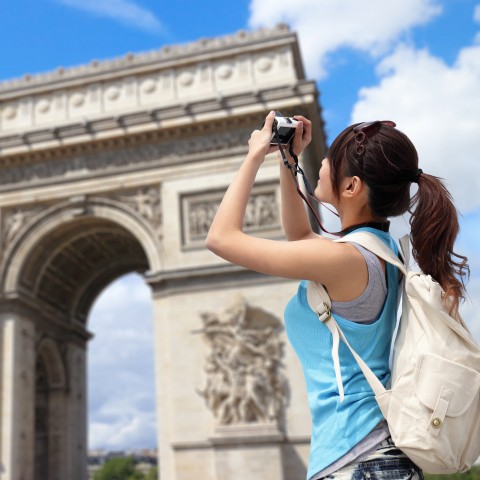 7. Conclusion
There's something for everyone in France during the month of August. And even if you experience either rain (in the North) or scorching heat (in the South), come prepared and it won't hinder your adventure too much. The last advice we can give you is to learn French with our classes at FrenchPod101 to enjoy your French trip in August to the maximum!