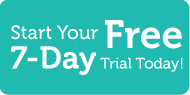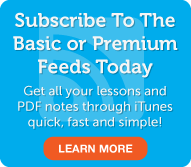 French Word of the Day
5 Most Recent Forum Posts
Social Networking
Learn French travel phrases with FrenchPod101.com! A little French can go such a long way! Whether you're traveling, visiting, or sightseeing, Survival Phrases has all the essential travel phrases just for you! Today we cover a high frequency French phrase that you'll surely find useful on your trip, travels, or vacation to France.
Today's Survival Phrase is merci, the most common way to say "thank you" in French. To learn more about French culture and French phrases before you set out on your trip to France, be sure to stop by FrenchPod101.com!
Premium Members

Premium Learning Center
Review Track
|
Play
|
Popup
Premium Lesson Checklist
Basic Members

Lesson Notes
Basic Lesson Checklist
Do you remember your first day of school in France, when the teacher took attendance but she didn't know anyone yet? She had that list of new names…birth names that parents passed down through eight generations and no one even recognized anymore. You always tried to stop her before she reached your real name, but she never stopped. Alas, the French class would erupt into laughter chanting that horrible name repeatedly! All you could say in French was, "please call me anything but that!" Well, now you are in control. When you introduce yourself in French, you can tell them to call you whatever you want as long as you know the French words to use. Drop the eighty-year-old name, and hear people cheering your name in French now…"Your name! Your name! Your name!" Or something like that!
Learning French with FrenchPod101.com is the most fun and effective way to learn French! This French Beginner lesson will teach you how to tell people what name to call you in French. You will also learn all about a special French festival you won't want to miss. Maybe they will chant your name their too! Don't forget to stop by FrenchPod101 for other great French learning materials!
Premium Members

Review
|
Play
|
Popup
Premium Learning Center
Dialog (Formal)
|
Play
|
Popup
Premium Lesson Checklist
Basic Members

Lesson Notes
Basic Lesson Checklist