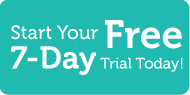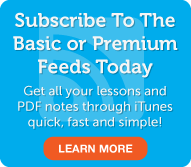 French Word of the Day
5 Most Recent Forum Posts
Social Networking
Search Results
Your French progress depends on one thing. Your willingness to spring into action and go after it. All the French conversation lessons to get you speaking, all the words you'll ever need to know, and all the tools to help you master the language faster. It's all here at FrenchPod101.com, but you must go after it. Similarly, FrenchPod101.com doesn't get better by itself. We're springing into action too and are redesigning a very important part of our learning system. Tune in to this Sunday News to learn more!
Click Here to get 25% OFF Basic and Premium Subscriptions!
You're looking to power up your French, right? Every learner is. Basics like "Hello" and "How are you?"…that's easy. But speaking French without stopping to think? Having all the words needed for conversational fluency? And sounding like a native speaker? That will really power up your French, and only real French conversation lessons will make it happen. Tune in to this Wednesday News to find out how you can power up your French.
Click Here to Power Up your French and Save 31% on Premium!
It's no lie. You start speaking French minutes into a lesson. But reading and boosting your comprehension and listening skills? That's where PDF lesson notes come in. They're available for every lesson. And best of all, they're completely redesigned for easy reading on any device or browser. Basic and Premium users can access the new lesson notes and get the transcript, translations, word lists, grammar points and more. Tune into this Sunday News to learn more about the brand new FrenchPod101.com lesson notes!
Click Here To Get 15% OFF all Basic & Premium Subscriptions!
You've heard at least one FrenchPod101.com lesson by now. You know how it works. You jump into French conversation and start speaking and understanding in minutes. How? Native French speakers guide you every step of the way, from Beginner to Advanced. All you have to do is start! Tune in to this Sunday News to find out how you can get more lessons and start mastering French with 24 OFF 24!
Click here to get 24% OFF all 24-month subscriptions!
Is your French getting chilly this winter? Not speaking and learning as fast as you'd like? You gotta bundle up your French. How? It's like your mom said – double up on those layers. And any experienced learner will tell you that to conquer more French material and speak better French, you need audiobooks, audio lessons, flashcards, word-lists, studying 'til 2AM… it's all practice, and it all helps. In this Sunday News, FrenchPod101.com has a bundle to keep your French warm – tune in and find out how you can get a French audiobook out of it!
Click here to save 28% on Basic and Premium 'til February 28th, 2013!