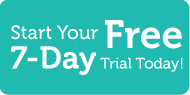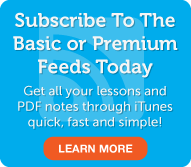 French Word of the Day
5 Most Recent Forum Posts
Social Networking
Learn French with FrenchPod101.com! You are sick and tired of your worthless French boyfriend, who arrives at your home after work and drinks all of your French wine. Meanwhile, you prepare the French dinners, you organize all the visits with your friends in France, you always agree to go on dates where he wants to go, and you even wrap gifts of French foods to give to him. For what? Nothing!
In this lesson, you will learn how to use the French verb faire. Our French conversation takes place in a supermarket between a customer and a sales assistant. Because the speakers are having a business-related conversation, they will be speaking formal French. We'll also learn about a new and unexpected tradition in France of reselling Christmas presents. Visit us at FrenchPod101.com, where you will find many more fantastic French lessons and learning resources! Leave us a message while you are there!
Premium Members

Review
|
Play
|
Popup
Dialog
|
Play
|
Popup
Premium Learning Center
Premium Lesson Checklist
Basic Members

Audio
|
Play
|
Popup
Lesson Notes
Basic Lesson Checklist
This entry was posted on Tuesday, August 7th, 2012 at 6:30 pm and is filed under Upper Beginner . You can follow any responses to this entry through the RSS 2.0 feed. You can leave a response, or trackback from your own site.
One Response to "Upper Beginner #16 - A Special French Gift"