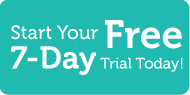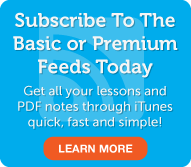 French Word of the Day
5 Most Recent Forum Posts
Social Networking
Learn French with FrenchPod101.com! Now that you have arrived in France, you are suffering from withdrawal from the Weather Channel. Away from France and back home, you are obsessed with it and watch it constantly so you know how to dress in the morning and whether to carry your umbrella with you - so much so that you unconsciously hum the background elevator music the channel plays to yourself. Now that you are in France though, you're lost without it. You have no idea what the weather is supposed to be in France, and since you arrived, it has constantly been raining. This is not what you bargained for when you planned your French vacation! You march to the hotel's front desk and ask the clerk in French, "Will the weather clear up here soon? I am tired of the rain." "Yes," the clerk responds in French, "you have just hit a bad streak. It's sunny almost every day this time of year." "Ah, just my luck," you say in French, and you go back to the room to get your umbrella before you go sightseeing for the day around France.
Learning French with FrenchPod101.com is the most fun and effective way to learn French! This French Gengo lesson will show you how to ask about and how to describe the weather in French. We'll also teach you how to construct a sentence that contains two opposing ideas. At the end, we'll share some insight about the different climates you're going to find in France, so you can pack your bags accordingly. Visit us at FrenchPod101.com where you will find many more fantastic French lessons and learning resources! Leave us a message while you are there!
Premium Members

Review
|
Play
|
Popup
Dialog
|
Play
|
Popup
Premium Learning Center
Premium Lesson Checklist
Basic Members

Lesson Notes
Basic Lesson Checklist
This entry was posted on Thursday, August 2nd, 2012 at 6:30 pm and is filed under Throwback Thursday . You can follow any responses to this entry through the RSS 2.0 feed. You can skip to the end and leave a response. Pinging is currently not allowed.