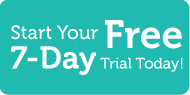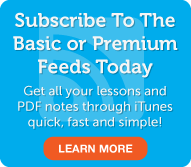 French Word of the Day
5 Most Recent Forum Posts
Social Networking
Learn French with FrenchPod101.com! Reach out and touch someone in France! Though you've enjoyed your French trip, it's time to go back home, at least for a little while, But with all the fun you've had while you've been in France, you're sure you won't stay away for too long. Before you leave, you need to tell your newly made French friends that you intend to stay in touch while you're back in America. One after the other, you call your French friends, but you mostly end up with their French voicemail. When you do, you leave a message in French that says, "I really enjoyed meeting you, and I'm going to stay in touch with you when I get back home." You're going to tell them to overnight you pastries from your favorite French bakery, but you decide to wait until you send them an e-mail to request those. You'll have to think of something you can send them from America that will make it a worthwhile trade. Hmm…
Learning French with FrenchPod101.com is the most fun and effective way to learn French! This French Gengo lesson will allow you to brush up on your skills at using the French near future tense and the compound past tense. We'll review some critical grammar rules so you'll be prepared to chat with your French friends on the phone to plan everything you will do on your next trip! Visit us at FrenchPod101.com where you will find many more fantastic French lessons and learning resources! Leave us a message while you are there!
Premium Members

Review
|
Play
|
Popup
Dialog
|
Play
|
Popup
Premium Learning Center
Premium Lesson Checklist
Basic Members

Audio
|
Play
|
Popup
Lesson Notes
Basic Lesson Checklist
This entry was posted on Saturday, September 17th, 2011 at 6:30 pm and is filed under Gengo French . You can follow any responses to this entry through the RSS 2.0 feed. You can skip to the end and leave a response. Pinging is currently not allowed.
One Response to "Gengo French #29 - Master Speaking on the Phone and Put All Your French Friends One Touch Away"