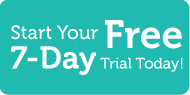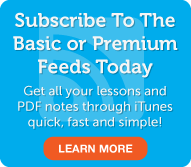 French Word of the Day
5 Most Recent Forum Posts
Social Networking
Learn French with FrenchPod101.com! You've followed your family friends' directions, and you've made it out to their French farmhouse outside Paris. Or what you think is their French home, at least. You can't see a house number or any other identifying characteristic and wonder how people find each other in France. You sheepishly walk up to the door and hope you aren't knocking on some French stranger's door. Haven't they made some horror movies about what happens when you knock on strangers' doors? That kind of thing must happen in France too. Taking a deep breath, you pull the large knocker and hear a voice call, "Just a moment," in French. The French voice sounds normal, but you never know… You pace a bit outside the door, wondering what might be taking so long, hoping to put a face with the French names you've been hearing from your parents since you were a child. Finally, the door opens, and it's not a scary French monster. In fact, this French couple is exceedingly polite and so happy to see you! What a relief! You'll live another day to see the rest of France.
Learning French with FrenchPod101.com is the most fun and effective way to learn French! This French Gengo lesson will teach you how to use partitive articles, such as "some," to indicate an indefinite quantity. You'll also learn how to use possessive adjectives in French so you can describe your family members and the things you own. We'll also share some insight into what family life is like in French cities. Visit us at FrenchPod101.com where you will find many more fantastic French lessons and learning resources! Leave us a message while you are there!
Premium Members

Review
|
Play
|
Popup
Dialog
|
Play
|
Popup
Premium Learning Center
Premium Lesson Checklist
Basic Members

Audio
|
Play
|
Popup
Lesson Notes
Basic Lesson Checklist
This entry was posted on Monday, June 20th, 2011 at 6:30 pm and is filed under Gengo French . You can follow any responses to this entry through the RSS 2.0 feed. You can skip to the end and leave a response. Pinging is currently not allowed.
One Response to "Gengo French #25 - The Best French House You'll Ever Visit"