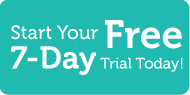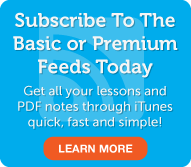 French Word of the Day
5 Most Recent Forum Posts
Social Networking
Learn French with FrenchPod101.com! When you knock on the door of the party, someone answers the door and whispers in French, "There's been a murder!" Aghast, you reply in French, "Seriously? Where are the police? Has someone called for them? What happened?" The person who greeted you responds in French, "Oh no! Didn't someone tell you?" You reply in French, "Tell me what?" The person says in French, "This is a murder mystery party. You were supposed to be assigned a role. What's your name?" You give your name in French, and the person peruses the guest list for a moment, then finally replies in French, "Ah, I see. You responded late. I need to make up a role for you very quickly. Perhaps you can be an assistant detective, which won't require you to learn any background. How does that sound?"
Learning French with FrenchPod101.com is the most fun and effective way to learn French! This French Audio Blog lesson tells you about one of French people's favorite pastimes: playing games! You'll learn about the popularity of various types of French games and we'll also tell you the specifics of some games you'll likely play while visiting France. Visit us at FrenchPod101.com where you will find French lesson notes (remember—this lesson is spoken entirely in French!) as well as many more fantastic French lessons and learning resources! Leave us a message while you are there!
Premium Members

Review
|
Play
|
Popup
Dialog
|
Play
|
Popup
Premium Learning Center
Premium Lesson Checklist
Basic Members

Audio
|
Play
|
Popup
Lesson Notes
Basic Lesson Checklist
This entry was posted on Wednesday, August 18th, 2010 at 6:30 pm and is filed under Advanced Audio Blog 3 . You can follow any responses to this entry through the RSS 2.0 feed. You can skip to the end and leave a response. Pinging is currently not allowed.
One Response to "Advanced Audio Blog S3 #7 - We Had the Greatest Time Playing Games Last Night in France!"