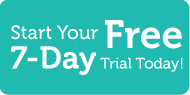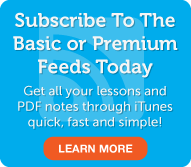 French Word of the Day
5 Most Recent Forum Posts
Social Networking
You know you must have talked in French for five straight minutes without taking a break! You have asked this kind woman about everything! Was it exciting growing up in France? Do you know a lot about French art since you grew up in Paris? Have you lived in France all your life? When you finally take a breath, the sweet German woman tells you she reunited with her family in France when she was thirty-two years old! Now you feel a little foolish. You just assumed because she could speak French that she was from France. Maybe it would be a good time for you to learn a little about the history of French immigration. Then you should try asking where someone is from in French. As excited as you are to be in France, you might also slow down a bit and listen to their answers! They might want to know a little about where you are from, too.
Learning French with FrenchPod101.com is the most fun and effective way to learn French! This French Beginner Lesson will prepare you to ask where someone is from in French. We will also discuss France's views on immigration into France, now and in the past. Visit us at FrenchPod101 where you will find tons of great French lessons and French learning resources! Leave us a message while you're there!
Premium Members

Review
|
Play
|
Popup
Premium Learning Center
Dialog (Informal)
|
Play
|
Popup
Dialog (Formal)
|
Play
|
Popup
Premium Lesson Checklist
Basic Members

Lesson Notes
Basic Lesson Checklist
This entry was posted on Wednesday, May 14th, 2008 at 6:30 pm and is filed under Beginner Season 1 . You can follow any responses to this entry through the RSS 2.0 feed. You can skip to the end and leave a response. Pinging is currently not allowed.
26 Responses to "Beginner Lesson S1 #3 - Slow Down! There's Something About Me You Really Should Know!"