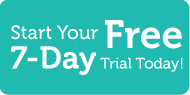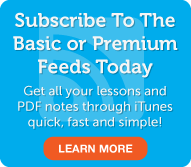 French Word of the Day
5 Most Recent Forum Posts
Social Networking
You are anxiously awaiting your first interview in France. You notice the person sitting next to seems to be just as nervous as you are. Are they interviewing for your job here in France? Well, there is only one way to find out! You lean a little closer, smile, and quietly introduce yourself in French. They seem to be friendly, introducing themselves to you in French. You decide that now is the time to go in for the kill! You fumble for the words to ask them in French what it is they do. You need to determine if this seemingly friendly French person is a threat that you need to eliminate now. Just as they begin to answer you, the secretary calls your potential peril into her office to begin the interview. I hope your potential employer isn't looking for someone that thinks fast on his feet!
Learning French with FrenchPod101.com is the most fun and effective way to learn French! This French Beginner lesson will teach you how to ask people what they do for a living in French. You will learn several formal and informal ways to phrase this question in French. Then you will learn all about the Regional and National Parks in France! Don't forget to stop by FrenchPod101 to pick up plenty of other great French learning resources!
Premium Members

Review
|
Play
|
Popup
Premium Learning Center
Dialog (Formal)
|
Play
|
Popup
Dialog (Informal)
|
Play
|
Popup
Premium Lesson Checklist
Basic Members

Lesson Notes
Basic Lesson Checklist
This entry was posted on Wednesday, May 7th, 2008 at 6:30 pm and is filed under Beginner Season 1 . You can follow any responses to this entry through the RSS 2.0 feed. You can skip to the end and leave a response. Pinging is currently not allowed.
39 Responses to "Beginner Lesson S1 #2 - The Potential French Peril They Won't Tell You About"